Environmental Impact: A Grid-Powered Car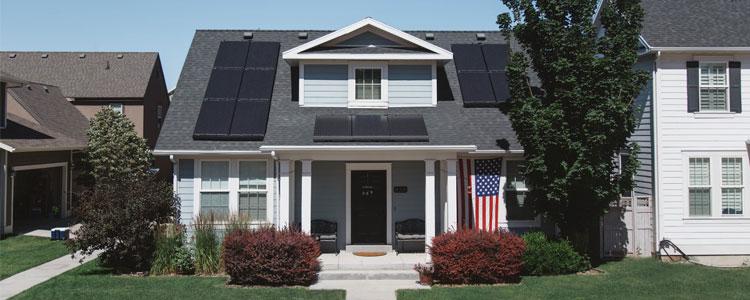 Are Electric Vehicles Better for the Environment?
It's true that a grid-powered car, more commonly known as an electric vehicle (EV), runs entirely on electricity; however, it still has an impact on the environment. This is especially true if the energy used from the grid to charge the EV is created using fossil fuels like coal and natural gas, as opposed to non-polluting renewable sources such as solar and wind. Nonetheless, data shows that an EV produces significantly lower tailpipe emissions1 compared to gasoline- or diesel-powered vehicles. Tailpipe emissions affect the quality of local air and contribute to global warming.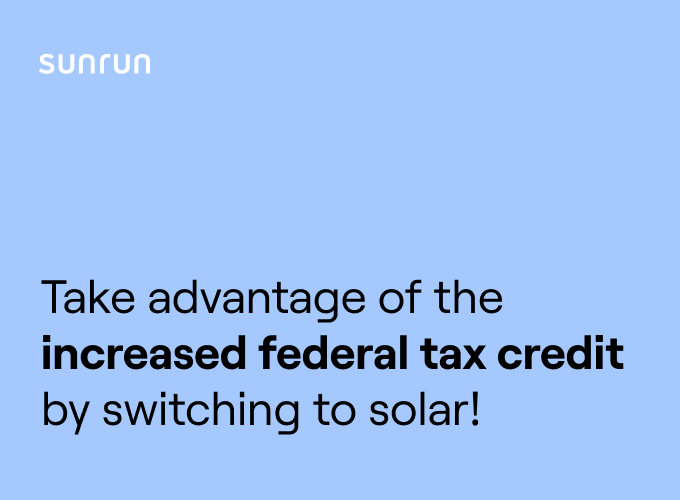 See if you qualify for the
26% federal tax credit
Main Differences between a Gas Car and an Electric Car
You might think that the electric car is a modern invention, but the first small-scale EV (which looked like a chariot) was created in 1828 with a top speed of 14 miles per hour.2  It's remarkable how the electric car has evolved since then. Today, EVs have become more common, and they come in all shapes, sizes, and prices.
In fact, as of 2020, there were more than 1.4 million plug-in electric vehicles on U.S. roads,3 with Tesla, General Motors, Nissan, and Audi being the most popular brands.4 The Edison Electric Institute (EEI) projects we'll see more than 18 million EVs on U.S. roads by 2030.5
Curious about leasing or buying an electric car to reduce your greenhouse gas emissions (GHG) or save money on fuel? The comparison chart below could help you discover if adding an EV to your garage is the right choice for your lifestyle.
 
Gas Car
Electric Car

Carbon Emissions

4.6 

metric tons of carbon 

dioxide (CO2) emissions

on average per year6

-400% to -700% 

lower CO2 emissions 

vs. the average gas car7

Vehicle Cost

$36,600 

average cost of a new 

gas car as of June 20198

$55,600 

average cost of a new 

electric car as of June 20198

Cost to Fuel/Charge

$1,117 

per year on average9

$485

per year on average9

Tank/Battery Range

300 to 400 

miles on average10

110 to 373 

miles on average11

Need to Refuel/Charge

Weekly

on average

Daily

on average

Time to Refuel/Charge

Minutes

for a full tank

1 to 8 Hours

for a full battery12

(Varies by EV model, battery

size, and charger type)

Horsepower (hp)

180 

hp of the average 

gas car13

93 

hp of the average 

electric car14

Maintenance Costs

$1,621 to $1,805

per year on average*15

$204 to $386 

per year on average**15
An EV Is a Win for Your Wallet and the Planet
When you lease or own an electric car, you benefit your finances and the environment. As electric vehicles become more popular, the price gap when compared to gas-powered vehicles has narrowed.16 Electric car battery prices have plummeted as well while offering longer mile ranges and faster charging capabilities. There are now 26,000 charging stations across the U.S.,17 and with this number growing each year, you can worry less about where to charge your EV if you're on the road.
If you prefer to own your electric car, you'll be happy to know that purchased all-electric and plug-in hybrid electric vehicles may qualify for a federal income tax credit of up to $7,500 along with other state and local incentives.18 This means an EV with the average price tag of $55,6008 could end up costing you $48,100 or less after federal, state, and local tax credits.18
Regardless of what you decide, research shows that electric vehicles are better for the environment than gas-powered cars. Like Sunrun solar and storage systems,19 EVs produce very little CO2 emissions. This makes the air we breathe cleaner and safer while helping you save money and our beautiful planet.