Solar in Virginia just got a whole lot better
Bringing years of clean energy expertise to Virginia to help you harness the power of the sun.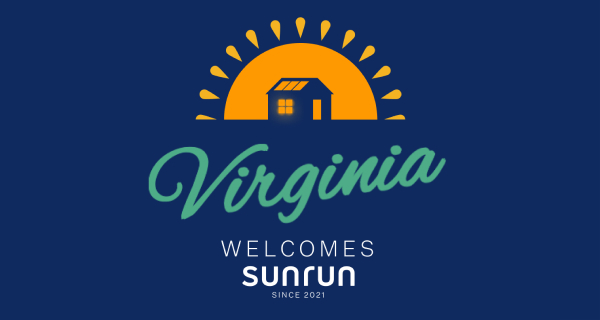 Solar leader with a local touch
Despite growing into the nation's leading solar provider, we've prioritized the value of staying connected to the local communities we serve. We support an incredible team in every community where we operate to offer all the resources of a national brand plus the personalized care of a local provider.
Keeping our teams local is all part of our goal to not only bring you solar, but solar that's built for you—from our payment plans to our system customization options to our custom app that keeps you in control for the life of your system.
Get the best to prepare for the worst
Solar does more than give you clean energy. It can also protect you from outages. When you pair your new solar energy system with a home battery, you give yourself the power to control your comfort. Whether you're dealing with tornadoes or snowstorms, your backup battery allows you to store excess power you produce during the day for use at night or throughout emergencies. And it recharges with each new day to keep you sustained through long outages.
Find ways to save with solar credits
Many utilities offer opportunities to save by crediting you for excess energy you send to the grid. Here's how it works:
During the installation process, we work with your utility to make sure your system is properly integrated with the grid.

Any excess power you produce is sent to the grid where it can be redistributed to other homeowners. 

Your utility rewards you for the clean energy you provide by applying a credit to your account, which can then be applied to any power you draw from them.
Solar power is the future of clean energy, and now there's nothing preventing you from getting it. From a variety of payment plans to customized solar arrays, we want to bring you power that's built for you. So don't let all the sunshine go to waste—call for a free consultation today!
Solar you can trust
With over a decade of experience and more than 570,000 households in our solar family, you can rest assured that Sunrun offers clean energy you can rely on.
We source our panels from the highest quality manufacturers and make sure they meet the highest standards before ever shipping to your house.
And each of our solar energy systems include both an installation and manufacturer's warranty. Whatever life throws at you, Sunrun has you covered.