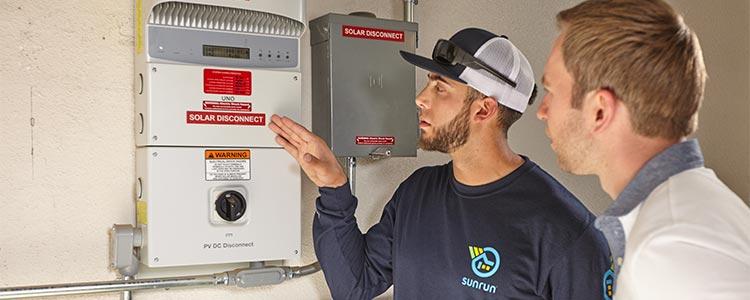 Monitoring Definition:
Sunrun proactively monitors your solar system's production to make sure it's producing what it's supposed to.
Choose and control your home energy
Go solar for $0 down
See if you qualify
Breaking Down Monitoring:
When you sign up for a solar lease with Sunrun, we provide consistent monitoring of the solar system. We watch for any sudden drops in energy production that may be caused by weather or damages. If a damage occurs, we will likely know before you do and will have someone sent out right away to fix the issue.