How Hurricane Andrew Inspired Me To Become A Solar Battery Advocate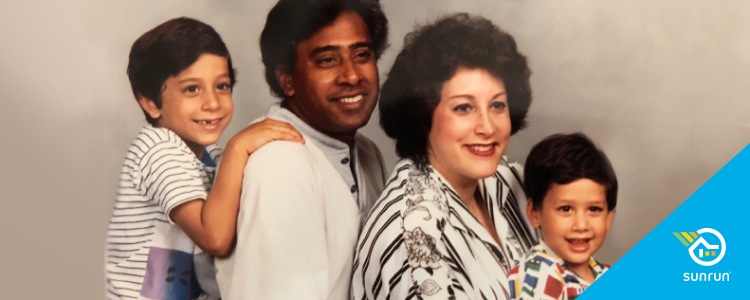 I vividly remember the day before Hurricane Andrew. I was eight years old, and everyone was talking about the impending storm. My third grade teacher, Ms. Hagans, was desperately trying to ease our fears, but the tension was palpable. School let out early, and my dad took me, my mom, and my brother Kevin directly to Home Depot to load up on supplies.
The store was swamped, so dad dropped us off in front while he went to search for parking. We dashed through the aisles, frantically gathering supplies to keep us safe -- plywood boards, hammers and nails; flashlights, batteries and gloves -- before they ran out.
When we got home, the frenetic pace continued. We worked into the night to make sure that every window, from the front of the house to the sliding glass doors out back, was covered with plywood. The plywood wasn't easy to nail into the concrete walls of our home, and we had the blisters and splinters to prove it.
After the house was boarded up, we picked up the remaining essentials: food and water from Publix, where supplies were equally scarce, and, of course, our beloved Grandma Shirley.
The night of the storm, we all slept in the hallways, for fear that the wind would knock in our windows and we'd be injured by the broken glass. I slept next to my collection of baseball cards, figuring that I could sell them for money if our house blew down. The news said that if the roof blew off, we should all hide in a closet or a bathtub. Needless to say, this advice didn't inspire confidence.
The wind howled through the night, but our house stood strong. We were the lucky ones. In the end, Miami-Dade county got the brunt of the storm, leaving us to watch the aftermath on TV. Power lines were down, and streets were flooded. Homes were completely leveled. The houses that were still intact didn't have power for days or weeks. FPL, our local utility, didn't even have power for 30 hours after the storm.
Without power, people were forced to live in truly primitive conditions. Families were left with refrigerators full of spoiled food, and had to resort to eating canned goods. All water -- whether for drinking, cooking or showering -- had to be boiled or bottled. The internet and alarm systems weren't working. A home on the street behind us was looted, with the family still inside.  
Today, nearly 20 years later, I can't help but be inspired by the pace of technological change. The advancement in home solar energy and batteries are making many disaster relief challenges a thing of the past.
With rooftop solar and batteries, we can now power our homes when the electricity grid goes down, for days or weeks on end. Unlike backup generators, batteries don't emit dangerous fumes, require extension cords running through the house, or require a trip to the gas station, where lines can be long and crowds can be unruly. The great thing about solar power is that the sun gives free refills.
While home solar and batteries are new to Florida, these technologies have been proven for decades throughout the world. From teachers and firefighters, to the U.S. military, Facebook and Google, hundreds of thousands of people have experienced the benefits of solar power. In the last 3 years, battery costs have come down over 40%, which has made them an economically viable solution in more places like Florida.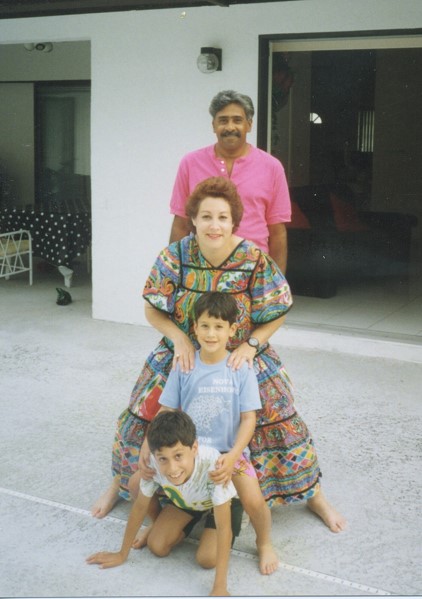 As a native Floridian, I couldn't be prouder to help pioneer solar-as-a-service and Brightbox in my home state. Sunrun's financing options will provide Floridians -- not just those who have $20,000 or $30,000 to spend -- with access to clean, reliable solar and backup power. Nobody should be forced to live without the safety and security provided by modern electricity, especially in disaster situations.
Florida has a lot to be proud of, from our world-class beaches and oranges, to Cape Canaveral and our undefeated National Champions, the UCF Golden Knights football team (sorry Bama). It's time for the Sunshine State to use its most abundant resource to keep the people safe and self-reliant during natural disasters, and it's only fitting that the solar industry will lead the way.
If you're interested in our Brightbox system in Florida, click here to learn more.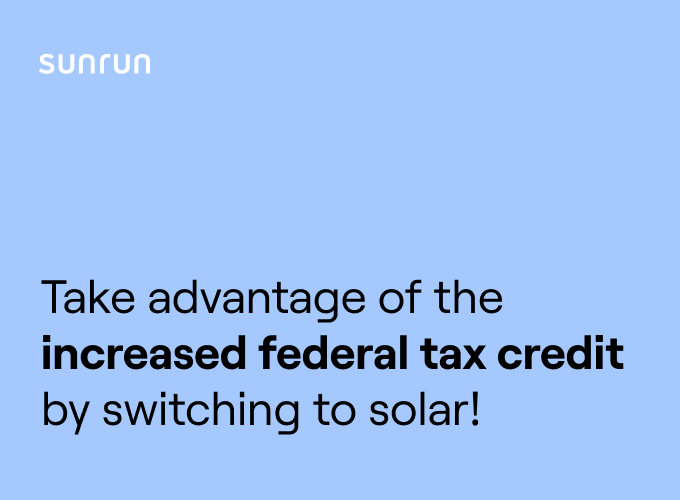 See if you qualify for the
26% federal tax credit