Keep Calm with Rooftop Solar Panels in Milwaukee, Wisconsin
Sunrun Can Help You Worry Less about Rising Energy Costs
+17%
Wisconsin's residential electricity rates vs. the national average.1
-36%
Wisconsin's solar price drop over the last five years.2
191
Average number of sunny days per year in Milwaukee, WI.3
How to Go Solar in Milwaukee
As the nation's leading residential solar company,5 we work so you can power your home with cleaner, more affordable, and more reliable energy. Find out in minutes if a Sunrun solar financing or a system purchase plan is the ideal fit for your budget and energy needs with our easy-to-use Product Selector.
If you get your power from We Energies (WEC Energy Group), you may qualify to enroll in their surplus energy purchase program. This way, you could earn credits on your utility bill for the excess Milwaukee solar power you produce and send to the grid.6 These credits could help you save money on your future electric bills. In other states, this arrangement is known as net metering (NEM).
Solar made better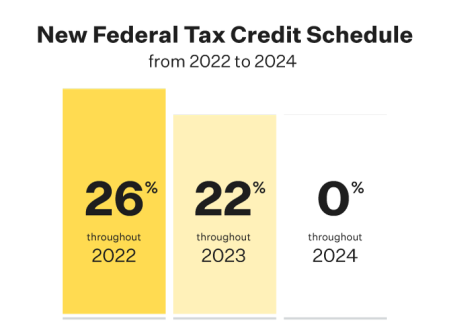 Learn about the federal tax credit
Find your ideal system and battery
Get your cost to go solar today
Own a System and Enjoy the Benefits of Solar for Decades
Each Sunrun plan offers unique advantages for Milwaukee homeowners. Regardless of how you decide to own a system, we want you to be completely satisfied with your Milwaukee solar installation for decades. As one of the best solar installers in Wisconsin that you can team up with, we'll even take care of the paperwork for you when possible.
Finance your home solar energy system in Wisconsin with predictable, fixed monthly loan payments, a competitive interest rate, and little to no up-front cost. You may qualify for the same federal, state, and local solar incentives as paying for your system outright.
Buy new Sunrun solar panels in Milwaukee, and you could boost your home value. You may qualify for excellent solar incentives in Wisconsin, like the federal tax credit,* property and sales tax exemptions, as well as solar rebates.4
Fossil Fuels Have No Place in Wisconsin's Future
100%
State electricity generation that will come from renewable energy sources by 2050.7
80%
Wisconsin Energy Corporation's (WEC) cut in greenhouse gas (GHG) emissions below 2005 levels by 2050.8
When you create your own solar energy in Milwaukee, you can also reduce your dependence on toxic, dangerous fossil fuels. This will help build a more modern and resilient energy system that runs on renewable electricity made in Wisconsin. Ready to take the next step? Take our Product Selector for a spin or request a free quote to get one-on-one service from our expert Solar Advisors. Together we can ensure the state's clean energy efforts benefit all Wisconsinites.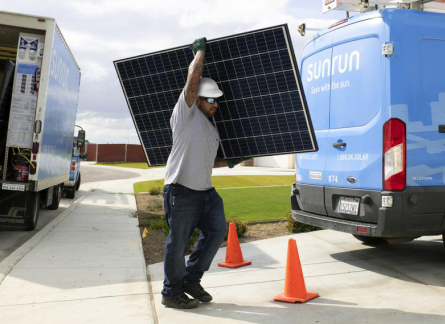 Why Choose Sunrun in Milwaukee?
Since 2007, hundreds of thousands of people have chosen Sunrun to simplify their lives. To date, our customers' solar arrays have generated billions of kilowatt-hours (kWh) of clean, renewable electricity and kept millions of tons of carbon dioxide (CO2) from entering the atmosphere. This is equivalent to preventing billions of pounds of coal or millions of gallons of gasoline from burning.9
Don't just take our word for it. See what people say about their Sunrun home solar systems.