AC- vs. DC-Coupled Battery Power Storage Systems: What is the Difference?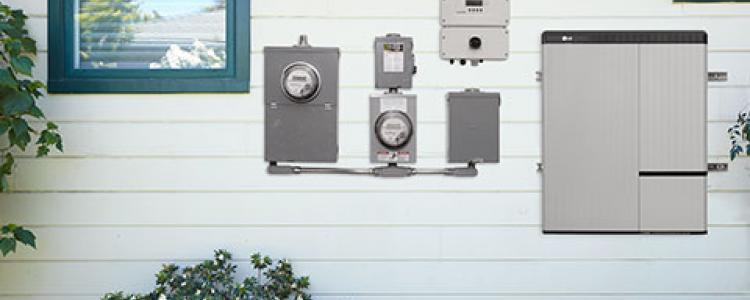 Learn What AC & DC Coupling Mean for Your Solar Battery Storage System
When you decide to add battery storage to your solar system, there are two main ways to connect or couple these two sources — known as AC or DC coupling. AC & DC are the two types of voltage used to transmit and conduct the electrical energy you use at home every day.
What is AC Power?
"AC" stands for Alternating Current, which is the electricity flowing first in one direction and then the other.1 This is the type of electrical current used on the grid and in most of your household devices and appliances.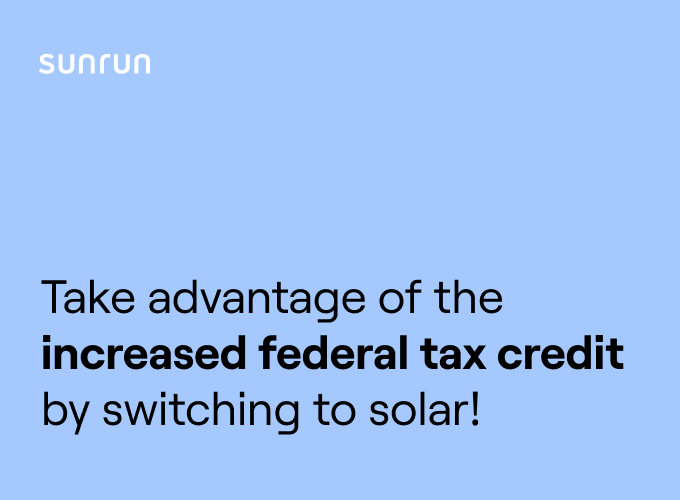 See if you qualify for the
26% federal tax credit
What is DC Power?
"DC" stands for Direct Current, and it flows in one direction only.2 This is the type of electrical current generated by the solar panels on your roof and stored by your home solar battery.
Since your solar system produces direct current (DC) energy, but almost all homes run on alternating current (AC), a solar inverter is required to convert the DC electricity into appliance-friendly AC electricity to power your home.3
Solar inverters are included with every solar system, and there are three different kinds:4
1. Traditional Inverters
Also called central inverters, draw power through all your panels. Usually, this kind of inverter is a single box installed right next to your home breaker box. The inverter combines the DC energy of all of the solar panels and converts it to AC energy.
2. Micro Inverters
These small inverters are placed on the backside of each solar panel. Installing individual inverters allows each solar panel to perform independently by converting the DC energy of each panel into AC energy.
3. DC-Optimizers
Similar to micro inverters, these devices go on the back of each panel. However, instead of converting the DC energy to AC, optimizers "condition" the DC energy and send the power to a central inverter. This creates a hybrid system combining the best of both traditional inverters and micro inverters.
Contact your solar installer to help determine the ideal choice for your unique home energy needs.
Is a Battery DC or AC?
Similar to solar panels, which produce DC power, batteries store and produce DC power, as well. Because the electricity in your house is AC, this means the batteries inside devices like your smartphone and your laptop need to use a converter to turn the AC power coming out of the outlet into DC power so it can be stored in their respective batteries.
Home batteries also store and produce DC power. The main difference here is a DC battery will use the same solar inverter to convert its stored DC power into AC power, whereas an AC battery has its own built-in inverter allowing the battery to directly convert its stored DC power into AC power to electrify your home devices and appliances.
DC- vs. AC-Storage Architecture
Strengths and Weaknesses of DC- & AC-Coupled Battery Power Storage Systems
1. DC-Coupled Systems
A DC-coupled system connects to the grid main supply in the same place as your solar panels, the reason why a hybrid inverter is required. As its name implies, this inverter is shared by your panels and your solar battery.
Strengths:
Since your power is only converted from AC to DC once vs. in an AC-coupled system, there is less energy loss5
If your DC-coupled system is below 10kW and directly connected to the renewable generator, it will be eligible for Net Energy Metering (NEM) to get credits for the excess energy it produces (if available in your state)6
Simplicity — requiring only one inverter means fewer components (which usually translates as lower costs)
Advanced functions are easier to coordinate with one inverter vs. synchronizing with two different inverters
A smart option if you are yet to start your solar journey
Weaknesses:
It is a higher-cost and more complex option if you already have a PV system at home and want to retrofit a DC solar battery
2. AC-Coupled Systems
An AC-coupled system uses a conventional solar inverter in addition to a second inverter, known as a "storage inverter," to charge your solar battery. Although simple to setup, it offers slightly less battery power storage efficiency when charging than a DC-coupled system.7
Strengths:
More flexibility — since AC-coupled systems require two or more inverters, you can adjust the location of your batteries and other equipment
Works with all kinds of solar inverters, even micro inverters
It is a more cost-effective option if you already have a PV system at home and want to add an AC solar battery
Weaknesses:
Slightly lower efficiency to charge your solar battery vs. a DC-coupled system — due to AC (grid) - DC (battery) - AC (home) conversion

6

Having more than one inverter and equipment in different locations may increase your system points of failure, which could equal a need to purchase more replacements
DC or AC Coupling — Which Is Better for My Solar and Storage Needs?
Well, it depends if you already have a solar system at home or if you are about to switch to solar energy. But do not despair! At Sunrun, power storage batteries for home are our thing.
Contact our solar advisors today to request your free, personalized quote and to learn more about battery power storage capacity and the best storage batteries on the market. Like Sunrun Brightbox™, our holistic solar battery storage system that lets you protect your home from outages and lower your utility bill. Freedom and independence is only one phone call away. At Sunrun, we are here to help you every step of the way.