How Durable are Solar Panels in Hurricanes and Hail Storms?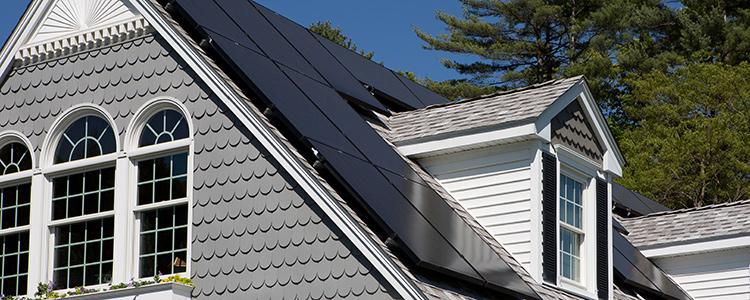 If you are thinking about going solar and wondering how your panels will fair in extreme conditions, then "Wow, what's up with this weather?" is more than just a conversation starter. If hurricanes or hailstorms frequent your neck of the woods, you want to know if your solar panels will be strong enough to tough it out.
Industry Standards & Trust for Solar Panels
Over one million households now run on solar.1 This is proof that residential homeowners continue to look toward alternative energy, and also proof that they trust the technology itself. Industry standards set by organizations such as the U.S. Department of Energy's Solar Energy Technologies Office (SETO) have helped build this trust.2
Researchers at SETO develop quality tests to make sure that the solar panels we buy on the market today can survive in the winter. These rigorous standards help ensure confidence in the solar industry not only for homeowners, but they also encourage innovations in solar tech as well (jobs!).
Choose and control your home energy
Go solar for $0 down
See if you qualify
Your Solar Panels in a Hurricane
These same trusted organizations conduct quality assurance tests for hurricane weather, too, of course. But did you know that there is another organization that ensures the reliability of solar panels? It's called the International PV Quality Assurance Task Force.6  This task force was formed to give us standards on the qualifications of solar design for all types of weather conditions.
Your Solar Panels in a Hailstorm
The National Renewable Energy Laboratory (NREL) researchers also work diligently to develop quality tests to ensure that solar panels will survive harsh weather - like in a hailstorm3 - and not just in the wet or rainy seasons.
In fact, a 2017 hailstorm in Denver that caused severe damage across the city proved the durability of solar panels. The hailstones were roughly 3 inches wide! However, out of 3,000 solar modules on NREL's Denver campus, only one panel was broken.4  And the NREL has assured us in a recent report that solar modules will last for decades.5
The Solar Industry Has You Covered
By now it's apparent that the solar industry has your back when it comes to the standards it's adopted to protect consumers like you.  And Sunrun's comprehensive home solar system support means we have your back, too. Get a free quote today, and find out how much you can save with the sun.