Is My Roof Good for Solar?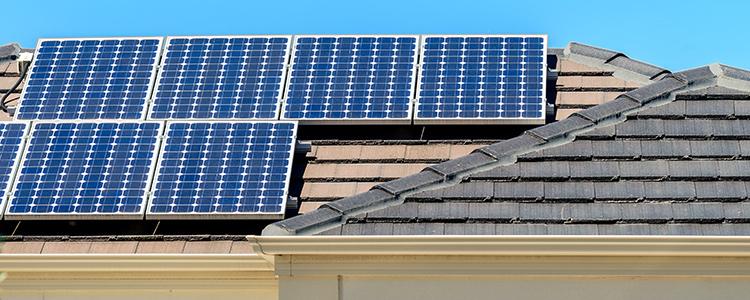 Find Out Which Roof Types Are Ideal for Solar Panels Today
It's time to consider serious solar savings. There are good reasons why. Solar panel costs have shrunk dramatically in the past few years. Solar energy's positive effect on our planet – reduction of harmful CO2 emissions -- is scientifically undeniable. Solar power cost less than current utility rates, and most cities have tax credits and incentives in place to further reduce costs.1
We've answered a few questions below most often asked by our customers prior to a Sunrun solar installation. 
Our solar technicians are true professionals, and we come out to assess your roof before we move forward. Sunrun's first priority is to make sure that your roof is in good shape and that it can handle a solar installation.
Because once your panels are in place, you are completely covered with our worry-free comprehensive warranty, which includes an industry-leading roof penetration warranty.  
What is Your Roof Made Of?
Your residential roof is probably made of asphalt shingles3 and this material handles a solar panel installation quite well. If you've got a metal roof, clay tile, rubber or standing seam roof – these materials will also handle solar panels, too.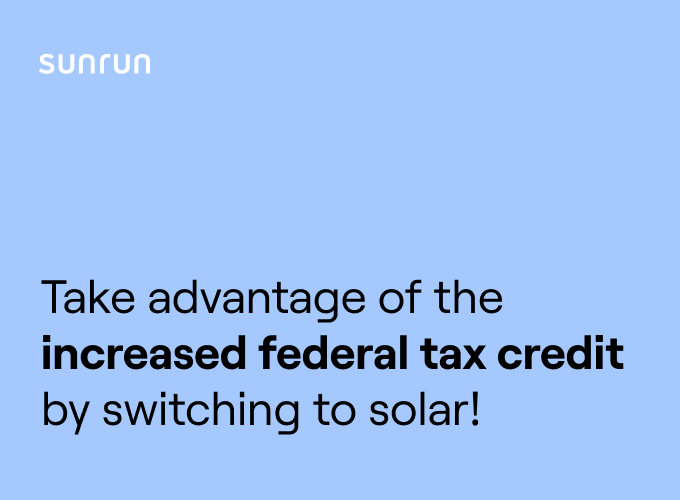 See if you qualify for the
26% federal tax credit
How Old is Your Roof?
Our Sunrun warranty on your solar panel system should ideally match the life of your roof. But even if your roof is older and you are approved for a solar system, you are covered by our industry-leading roof penetration warranty for 10 years. Remember that we first determine if your roof is solar ready before we continue with the installation.
Do You Have Layers of Roof Shingles?
Two or more layers of shingles on your roof mean more weight. And more weight could mean your roof is not strong enough for the addition of solar panels. This is why we inspect your roof deck and roof frame structure before beginning the installation. We are committed to lasting relationships with our customers, and that trust starts with our Sunrun solar technicians.
Is Your Roof Angled in The Right Direction?
Without power from the sun, there can be no solar energy generated for your house. To justify a solar investment, your roof needs to be angled toward the sun to capture its rays. Common sense, right?
We live in the Northern Hemisphere. So in the United States your solar modules needs to be directed to the south to get the most rays from the sun.4 And shade from trees or buildings can reduce solar energy input as well. Have no fear - our technicians will assess all conditions to ensure that your home can go solar, and go solar successfully. (We do all the work, but we keep you informed.)
How Much Sun Needs to Hit My Roof?
Your roof needs to get enough sun, as we said above, to power your solar panels. The NREL (National Renewable Energy Laboratory) has some excellent solar maps5 to determine average daily sun rays across the United States. A rough estimate is that sun should hit your roof between 9am and 3pm to to meet your energy needs.6  But don't forget - every house is different. Our solar technicians will help determine both your summer and winter exposures to figure out if you get enough power from the sun to energize your home.
What If Something Happens to Your Roof During or After Installation?
We have you covered. Your Sunrun contract includes a roof warranty which protects your roof from leaks or holes. Not all solar companies offer a comprehensive warranty like Sunrun!
Peace Of Mind For Years To Come When You Go Solar with Sunrun
We hope this information helps you on your way to a smart home. Why not get a complimentary solar quote today and get the ball rolling? We're here to answer any other questions you may have.
Still want a bit more information? Check out our one minute video: Will solar panels fit my roof?