Save With Solar and Smart Home Energy Management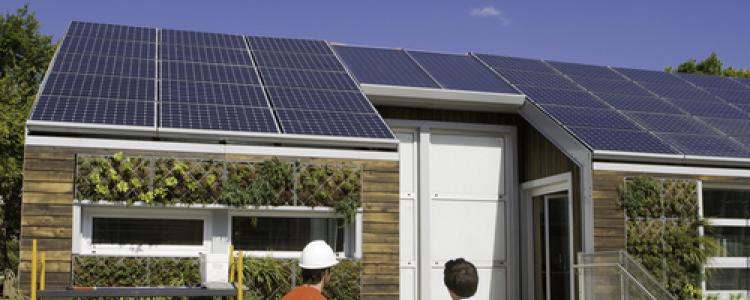 That whole "getting smart" concept is what Sunrun has been working on within the residential solar sector for a decade.
Experimenting with innovative energy options makes sense, because the utility company model isn't always the most cost effective and reliable source of energy. What do you do when you need electricity for your home, but you're disconnected from the standard power source or your utility has an outage? Or it's peak usage time and you know it's time to save on energy? Enter Sunrun's Brilliant Home. A new way to power your home, intelligently. 
Sunrun is taking energy storage to the people
Rooftop solar panels paired with battery storage are now available for homeowners. Brightbox is Sunrun's innovative smart home storage and backup solution – offering a great way to become your own island of energy security.
There are a couple must-haves for storage system batteries:
Cost-effectiveness
Reliability
To strike the perfect balance of cost-effective and reliable, Sunrun is partnering with LG. LG is a leading provider or batteries from marketings, including automotive, electronics and more. They've refined quality, reliability and output. Essentially, they have a global track record of building reliable batteries. That expertise translates nicely into Sunrun's solar battery applications.
Recent demand for electric car lithium-ion batteries is boosting production and bringing down battery costs, too. In fact, lithium-ion prices have dropped by 65 percent in the past five years – and the trend looks to continue. From cost to efficiency, home solar and electric cars are closely connected.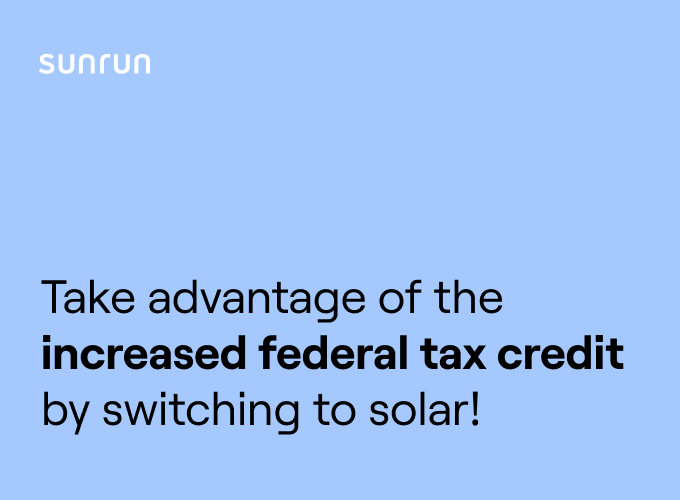 See if you qualify for the
26% federal tax credit
Battery storage solutions earn extra security brownie points
Solar energy paired with battery storage is a great way to make sure you have safe, reliable power even in the case of a blackout. Our solar battery storage solutions present a new level of control for homeowners.
With Sunrun's Brightbox, you'll have a smart solution to inconvenient power-loss or blackouts. Your solar panels soak up the power of the sun and stash it in your battery for when those unfortunate (and inevitable) power outages hit.
While your neighborhood block sits in the dark, you'll feel brilliant in a home well-lit by solar power reserves. Your neighbors will stop their candle-lit tic-tac-toe games to wonder how yours is the only house with power. You might want to close the blinds as you emerge from your air-conditioned and fully-functional home theater – you wouldn't want to rub it in too much.
You'll always know what your solar energy system is up to
With Sunrun's leasing options, we even monitor your solar system's production to make sure it's producing what it should. That puts you in control and ensures that you're getting the most value out of your home energy management system.
Call for a Brilliant HomeTM
To get the details about home battery storage options or solar questions, call or email us today. Knowledgeable Sunrun reps are happy to answer any questions – from broad strokes to nuts and bolts, we've got you covered.