Top 3 Reasons to Go Solar Now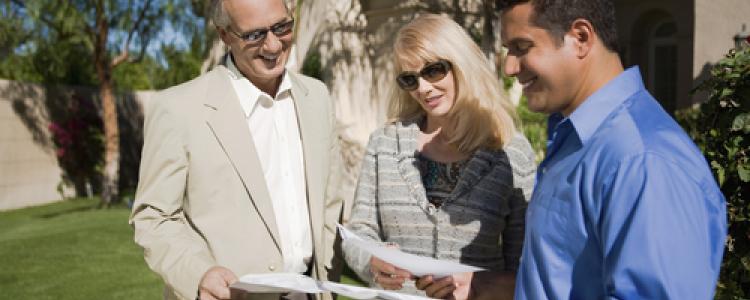 Thinking of Going Solar? You're Not Alone
If you are thinking of going solar like thousands of Americans looking to catch a break from the rising rates of the utility companies, you may ask yourself; when is it a good time go solar? At Sunrun we believe the time is now. Not only will you save money sooner, but you will also be using clean renewable energy daily, bringing to life your home and your wallet. See how Sunrun has helped hundreds of thousands of cutsomers go solar, here.
We've highlighted the top 3 reasons why we believe you should go solar below. If you would like more information on the process and a free home solar quote, contact Sunrun today and let one of our expert solar consultants handle the rest.
Why go solar now?
1) Cost Savings: An average solar power system can cost anywhere from $10,000 to $30,000 when utilizing federal tax credits, reports Time Magazine. The initial investment can be little to $0 down with a solar lease and you can look forward to lower utility bills in the future. Within the first few months of a Sunrun lease, you are able to recoup the initial investment, all the while enjoying the benefits that solar power provides. Plus, there are plenty state and federal incentives to help you get started.
2) Cleaner Air: Electricity and air pollution stemming from fossil fuel plants makes up more than one-third of the total U.S. global warming emissions, according to the Union of Concerned Scientists. As a result, pollution in the air can wreak havoc on the community's health. Renewable energy sources, like home solar panels, produce very little to no pollution.
3) Unlimited Resources: By utilizing power to heat air and water with the sun's rays, you have an unlimited source of energy, explains the Green Building Alliance. The heat and light from the sun is an inexhaustible resource on which you can count.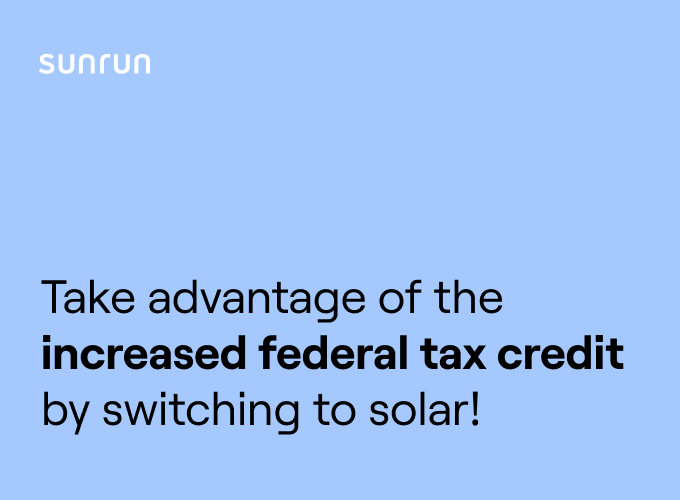 See if you qualify for the
26% federal tax credit
Renewable Energy Is Ready To Help Bring You Peace Of Mind With Your Electric Bills
Solar power is not the future; it is the now. The benefits of using less fossil fuels and relying more on natural resources is not only good for you and your family, but also the environment. Avoid putting off investing in renewable energy that could improve your community and lower your utility bills. Learn about the top three reasons you should go solar now. Not to mention you can lock in low energy rates and peace of mind for years to come.
If you are deciding whether or not to invest in solar power for your home, find out more about how to reap the benefits of residential solar panels, passive solar constructions and active solar strategies. Contact Sunrun today, for more information.