Will Solar Panels Work During a Power Outage?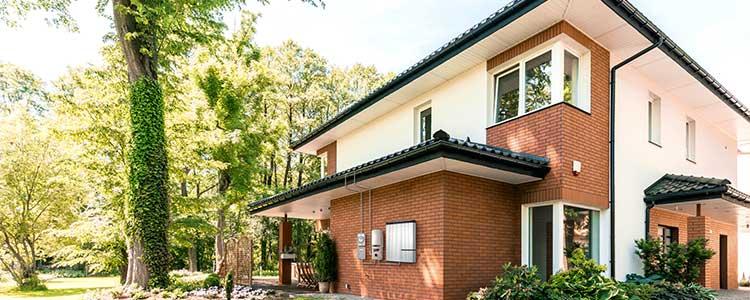 See how solar battery storage keeps your solar systems working during an outage with reliable, renewable solar power, and why we need clean energy now more than ever.
Why Do I Need a Solar Battery During a Power Outage?
Currently, the electric grid will shut down during extreme weather conditions or if consumer demand overloads the system. This power outage would include your solar panel system. Utilities can also shut down if they think the grid will become overloaded.
One of the reasons for a shutdown is to protect utility technicians who are sent to fix damaged power lines. The other reason is that your solar panel system is connected to the grid via a solar inverter (or "grid-tied solar"). The inverter runs to a smart meter that records the amount of energy you use, and also the excess solar energy that is sent back to the utility. So if the grid shuts down, so will your solar panels.1
(As a reminder, don't forget about net metering. If you have net metering plans in your state you can save even more by selling your excess energy back to your local utility company.2 Your solar company should be able to walk you through this, if it's available.)
The only way for your solar panels to continue generating power during a blackout is solar battery storage. Today, more and more utility companies are seeing the importance of solar storage and are finding ways to incorporate more renewable energy into their infrastructure.3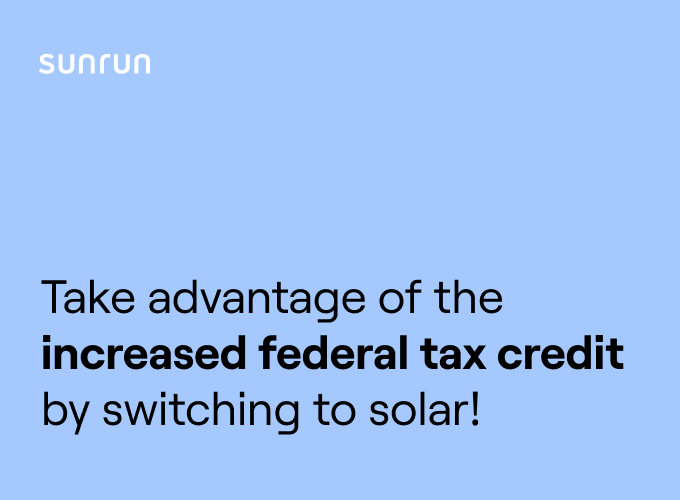 See if you qualify for the
26% federal tax credit
Power Through Blackouts with a Solar Battery
Power through blackouts with a clean, reliable solar battery like Brightbox and take control of your energy storage. By diverting the excess solar energy your panels create to your battery and backup panel, you can power essential appliances and the most important rooms in your home. 
While a generator sometimes offers a temporary solution in the face of a blackout, it runs on dirty fossil fuels, can be disruptive and at worst dangerous.4 Brightbox makes energy independence safe, simple and hassle-free. You also have the freedom to choose what and how much you want to backup in case of an outage.
Brightbox is more than just solar battery storage—it's a holistic service that puts the power in your hands. Our Solar Guarantee comes with 24/7 monitoring and maintenance so you won't be left in the dark.   
Power Outages are Increasing at an Alarming Rate
The United States leads all developed nations in power outages and blackouts,5 affecting millions of people6 in the path of severe storms, wildfires, and heat waves. On the East Coast, high winds at 60 mph winds cut power to more than 1 million customers and toppled 4,000 power lines. On the West Coast, a raging fire in California forced utility companies to shut off electricity to hundreds of thousands of homes.7
Power companies are now preemptively shutting down the utility grid because they anticipate a blackout. For example, news outlets up and down California are reporting that utilities are planning on voluntarily shutting down power. If wildfires, heat waves or customer demand is too much for the grid to handle, utilities want the authority to turn off the power that feeds our homes.8
Battery Storage Can Rescue the Grid
Grid power is failing,9 and not just in California. In some places our power grid is over 100 years old.10 If we don't start using renewable energies like solar energy or wind now, blackouts and outages could cause catastrophic damage.11
But there is a solution. If utilities build new infrastructure to support sustainable energies and solar-powered battery storage,12  we can get closer to making blackouts a thing of the past. Sunrun's Brightbox™ home solar battery storage service is here to help make it happen.
Batteries Store Excess Power from Your Solar Panels
With Sunrun Brightbox™ you generate, store and manage renewable power from the sun, on your own terms. Brightbox allows you to store the electricity your solar panels produce during the day, and use it when you need it most.
Get connected with one of our expert Solar Advisors and receive a complimentary solar quote that is specific to your energy needs. We're here to help you every step of the way.