Solar savings shine bright in Massachusetts
You may get some harsh winters in Massachusetts, where the temperature is likely to drop below freezing. But that might be the only thing that continues to fall reliably every year — utility rates are rising quicker than ever these days. And with no stop in sight, what are you willing to do to stabilize your power bill?
We think we've got an answer for you with solar energy. It's clean, renewable energy that's sure to have you paying way less for power every month. And with Sunrun, it's never been easier to make the switch to solar.
Sign up and experience just how great solar can be. Don't believe us? Here's some examples of what we have to offer.
We Stay Flexible
Going solar may seem like a huge financial commitment that you can't do alone. This isn't necessarily true. With help from Sunrun, you can easily finance your solar journey. Our flexible offerings include great options like solar leases and solar PPA's, which allow you to begin the process without putting a heavy financial burden on yourself.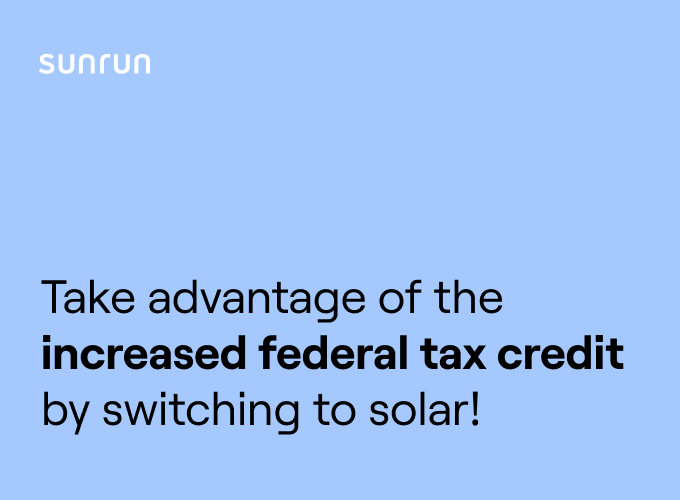 See if you qualify for the
26% federal tax credit
We Make it Easy
We can't say it enough, but we really mean it: we've worked really hard to ensure that your transition to home solar is easy. With our years of experience, our supportive community and some of the best technology and people on the market, we've got you covered from start to finish. Here's how it works:
Get a free consultation with our expert solar consultants
We work with you to design a system that's a custom-fit for your home
Sunrun-certified professionals plan and install your solar system
We handle all the paperwork and permits necessary to clear your system for usage
We cover you throughout your system's lifetime with 24/7 monitoring, multi-year warranties and guarantees
We Know Solar
 We'd like you to join us when you're ready. Get your free Massachusetts solar consultation today.