Sunrun Makes a Historic Stride for Solar Energy Storage in Hawai'i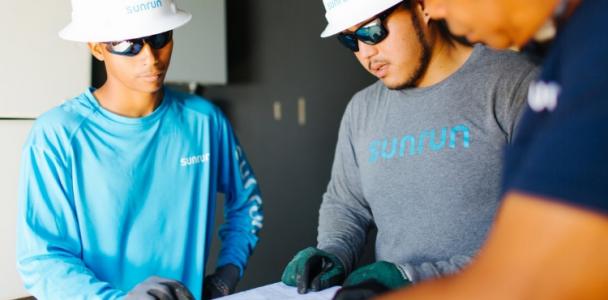 If you're just as pumped about the future of energy storage as we are, get excited. We completed our first BrightBox™ solar power plus energy storage system installation in Hawai'i.
To celebrate this momentous event, Hawaiian Governor David Ige, City and County of Honolulu Mayor Kirk Caldwell, and other community leaders joined Sunrun at the home of our first BrightBox customer, Anthony Aalto. With this first step, Mr. Aalto is helping usher in a new era of day-and-night solar savings. Hawai'i. Gov. Igo agreed, saying "Hawai'i's 100 percent clean energy goal requires an aggressive transformation in how energy is generated, stored, and used. The availability of an affordable home solar plus storage option allows the average Hawaii resident to be a part of the solution."
Learn more about our BrightBox technology.
Speaking of homeowners, this installation is also a first for the Hawaiian Electric Company's (HECO) new Customer Self-Supply (CSS) Program. HECO helps Hawaii homeowners get the assistance they need to install a rooftop solar system with solar energy battery storage. That means they can enjoy clean, affordable solar energy anytime, at rates below their current power bill. In addition, by partnering with HECO, Sunrun can provide products like the BrightBox system for affordable monthly payments or a prepaid lease with little to no money down!
We're incredibly excited about this new chapter in Hawai'i's journey towards cleaner energy and that they chose to share it with us. With their support, we're sure we can help build a planet run by the sun in no time! If you're a Hawaii homeowner and want to see if you qualify for your very own BrightBox, click here to get started.

Sunrun Team
Choose and control your home energy
Pay $6 for 6 months
Limited time offer*