Cash in on solar incentives in Hawaii
Hawaii's consistent sunshine goes a long way. With its commitment to 100% clean energy by 2045,1 the Aloha State's solar future is bright. But that's just the half of it—thanks to several solar incentives, Hawaii can help households get the biggest return on their investment. And when electricity rates on the islands are currently the highest in the country,2 it's all the more reason to go solar.
Keep reading for Hawaii's best solar incentives and see how Sunrun is here to help you take advantage of them all.  
Hawaii Solar Incentives, Rebates, & Tax Credits
| Solar Savings Types | Value of Savings |
| --- | --- |
| Property Tax Exemptions | Property Tax Exemption on Added Home Value from Solar System 2 |
| Federal Solar Tax Credit (ITC) | 30% of the total system cost 3 |
**Customer's ability to monetize rebates, incentives and tax credits depends on several factors, including, without limitation, continued state subsidization of these policies, the applicable Sunrun product type, and whether a customer purchases or leases a solar system from Sunrun.
Renewable Energy Technologies Income Tax Credit
Hawaii's generous Renewable Energy Technologies Income Tax Credit3 covers 35% of the cost of equipment and installation, capping at $5,000. Combine those savings with the Federal Investment Tax Credit and you could cover more than half the cost of your solar system—that's a pretty big deal. It's also refundable at a 30% discount, which is a great option if you're taxed less than the amount you'd get back in credits.
Property Tax Incentive
If you purchase a home solar system, you'll also be exempt from paying additional property taxes. So when the value of your property gets assessed, the added value from going solar isn't included. What that means for you? More savings on your taxes.4
Federal Investment Tax Credit
On top of Hawaii's solar incentives, you'd also be eligible for the Federal Investment Tax Credit, otherwise known as the ITC, if you buy your own solar system outright.5 The tax credit amounts to 30% of the cost of purchasing your solar system, but only after deducting the value of your state rebates. However, ITC credits will begin stepping down from 30% at the end of 2019. The tax credit for systems in service after 12/31/19 will drop to 26%. After 12/31/20, it'll drop even further to 22%.* That's why the time to go solar is now. But not to worry—we can help you maximize on all the solar savings available to you.
Run on the Sun, 24/7
While Hawaii is rich with resources to help you go solar, the biggest win is Sunrun BrightBox™. Optimized to offset energy costs both day and night, BrightBox is a holistic home solar and storage system that ensures that you won't lose out on a single ray of savings from the sun.
By managing your solar battery and utility power, day and night, our smart BrightBox technology makes sure you're generating, storing, and using electricity as efficiently as possible so you don't have to think about it. You can use power like you normally would—the only difference will be the serious savings you see on your energy bill.
Own your system and your savings
Our BrightBuy™ and BrightAdvantage™ plans give you the chance to buy the BrightBox™ system outright or through a hassle-free loan. We'll create a customized agreement based on your individual needs. You'll also get a free, custom solar design that meets the unique needs of your home and lifestyle. 
See why other customers have chosen to go solar with Sunrun. Want to see how much you could save? Get your free quote today.
Energy Resources
Solar resources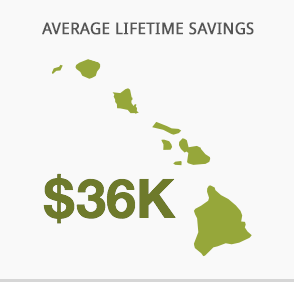 SOLAR SAVINGS ARE BIG
See if you qualify for solar