Hawaii Solar Incentives
Team up with Sunrun and Discover Why Hawaii Is a Solar Paradise
238%
Solar energy in Hawaii is more than twice as cost-effective vs. other states.1
-36%
Hawaii's solar panel price drop over the last five years.2
100%
State electricity generation that will come from clean energy sources by 2045, thanks to the Hawaii Clean Energy Initiative (HCEI).3
Hawaiians pay the highest electricity rates in the nation,4 but making the switch with a Hawaii solar company like Sunrun will do more than just help you put high electric bills in the past. As the leading home solar and energy storage company in the U.S.,5 we're here to make sure you get the most out of all the solar incentives that the Aloha State has to offer.
Hawaii Tax Incentives and Solar Rebates*
Incentive

Value

Inflation Reduction Act (IRA)**

Qualified homeowners with home solar could be eligible for a tax credit of up to 30% against the cost of the system.

Renewable Energy Technologies Income Tax Credit (RETITC)

The 35% state solar tax credit is available for purchased home solar systems in Hawaii. (Max. $5,000 tax reduction.)7

Green Energy Money Saver Program (GEMS)

Eligible renters and low-and moderate-income homeowners in Hawaii can get special on-bill financing for a rooftop solar system.8

Honolulu Solar Property Tax Exemption

Property tax exemption on the added home value from the rooftop panel system.9

Find out if you qualify for Hawaii solar incentives
Learn the Details of Hawaii Solar Incentives
Buy a new rooftop panel system in Hawaii and get a 35% credit of its total cost against your personal income taxes owed in that year.7**
The maximum state tax credit in a taxable year can't exceed $5,000 for each home solar installation. If your RETITC exceeds your taxes due, you can carry your credit forward until consumed.7
Eligible renters and low- and moderate-income homeowners in the State of Hawaii can get special on-bill financing for rooftop solar PV systems, home batteries, solar water heaters, and other Hawaii energy improvement systems.8
To qualify for GEMS, you must get your power from Hawaiian Electric (HECO), Maui Electric (MECO), or Hawaiian Electric Light (HELCO).8
Add a new solar power system to your home in Honolulu, and your property taxes won't go up for 25 years.9 Installing a system also helps you build home value. Approximate solar home value increase in Hawaii: 4%.11
Build a More Affordable and Reliable Energy Future
Our solar plans and battery storage services in Hawaii start at little to $0 down. Regardless of how you choose to start your solar journey, you can rest easy knowing that we're one of the best solar installers in Hawaii.
Creating and storing your own solar power at home can give you the renewable energy you need and the security you deserve for decades to come. Ready to take the next step? Use our Product Selector or request a quote to get one-on-one service from our expert Solar Advisors. Doing this won't cost you a dime.
Go solar today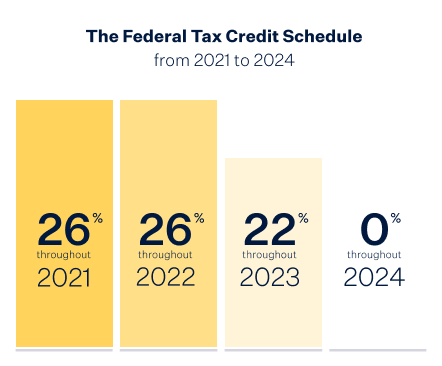 Learn about the federal tax credit
Find your ideal system and battery
Get your cost to make the switch
SOURCES:
*Customer's ability to monetize rebates, incentives and tax credits depends on several factors, including, without limitation, continued state subsidization of these policies, the applicable Sunrun product type and whether a customer purchases or leases a home solar system from Sunrun.
**We recommend contacting a tax professional to most accurately determine the impact tax credits may have on your federal taxes.