Between the wharf, the boardwalk and the historic surf scene, Santa Cruz has that laid back, outdoor vibe that we love. And we're suckers for old amusement parks.
The qualities that make Santa Cruz such a great beach town also make it an absolute paradise for solar panels. And with an average of 262 sunny days per year, you could be looking at some rather serious savings.1 Just think, the next time you're laying out on the beach, your panels could be soaking up the very same rays you are, padding your wallet in the process.
Solar savings and greater peace of mind
Whether you're looking to save a little money, or you want to do your part and help protect the environment, here at Sunrun we've got you (and your roof) covered. Best of all, we've got solar plans and products designed to fit just about any budget or lifestyle.
Battery storage meets solar savings with Sunrun BrightboxTM
Sunrun BrightboxTM is our premier solar energy storage solution, designed to help you control your savings – and more importantly – provide you with a critical source of backup energy in the event the power ever cuts out. When your panels generate more electricity than you can use, Brightbox will utilize powerful battery storage to save some for later. When utility rates peak in the evenings, or the sun sets entirely, BrightboxTwill help pick up the load, limiting the power you draw from the grid. More importantly, if the power goes out in your neighborhood, Brightbox will keep your lights running and your devices fully charged.
Simple, sustainable savings
With a solar lease, saving money is as simple as a stroll down the boardwalk. With our BrightSaveTM Monthly plan, often for as little as $0 down, we'll customize a system to meet your needs, and handle the heavy lifting of installation. We'll even provide monitoring and maintenance for the next 20 years. In return, you simply make a low monthly payment for the cost of the power your panels produce.
It gets even simpler with our BrightSaveTM Prepaid plan, which allows you to prepay for 20 years of electricity at today's rates. There's no monthly solar bill, and no reason to ever worry about rising utility rates.
Own your panels, own the perks
With systems designed to last 30 years or more, ownership certainly has its perks, like long-term sustainable savings. With our BrightBuyTM plan, you can purchase solar panels outright with an upfront payment. If you'd prefer to spread those costs out, our BrightAdvantageTM plan provides you with a solar loan and simple monthly payments. There's no hidden costs or provisions, and you may be able to get started with $0 down. Whichever route you go, we'll still handle installation, and even protect your roof with our industry-leading warranty while we're at it.
Best of all, ownership also entitles you to some great perks, including a federal tax credit currently worth up to 30% of the cost of your system.
Start saving today
Next time you're out soaking in all that Santa Cruz sun, think about going solar.  Call 888-GO-SOLAR for a free quote.
Sources:
1. http://www.bestplaces.net/climate/city/california/santa_cruz
* Estimated savings based on a projected annual utility rate increase of 3.16% over the life of the system. Actual savings will vary. Savings depends on several factors, including product type, system production, geography, weather, shade, electricity usage, full utilization of the 30% solar Investment Tax Credit by the system owner, and utility rate structures and rate increases. Analysis based on customers who enrolled with Sunrun between October 15, 2014 and October 15, 2015.
Energy Resources
Solar resources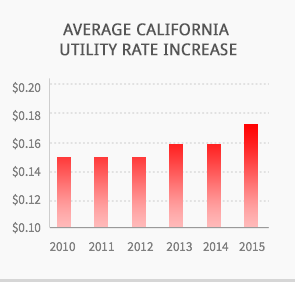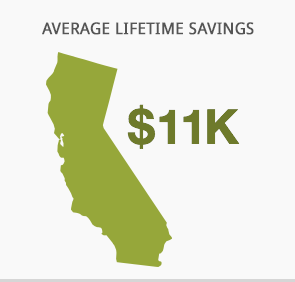 SOLAR SAVINGS ARE BIG
See if you qualify for solar