Solar Panels and Home Battery Storage Puts You in Control in Hawaii
Living in paradise is truly extraordinary, yet there's no denying that Hawaiian life can be rather expensive, too. Just the cost of electricity alone is more than twice the national average1 — the highest residential electricity prices in the county.2 Luckily, the Aloha State also happens to be a paradise for solar energy, which means homeowners like you could save thousands by making the switch with a company like Sunrun.
As the largest home solar provider in the U.S., we have 10+ years of experience hiring locally and helping Americans enjoy a cleaner, more affordable and renewable energy future.
Hawaii Solar Incentives, Rebates, & Tax Credits
Solar Savings Types
Value of Savings
Property Tax Exemptions
Property tax exemption on added home value from solar system 2
Federal Solar Tax Credit
26% federal solar tax credit is available for home solar systems installed by December 31, 2020 3
Learn More About Hawaii Solar Incentives
**Customer's ability to monetize rebates, incentives and tax credits depends on several factors, including, without limitation, continued state subsidization of these policies, the applicable Sunrun product type, and whether a customer purchases or leases a solar system from Sunrun.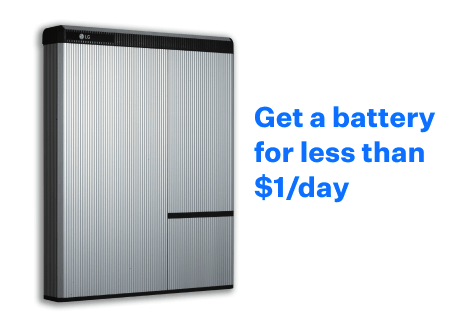 As little as 0% down, 100% peace of mind
Get safe, clean, and reliable solar energy
Take control of rising energy costs
Control Costs With Hawaii Solar
The way we see it, solar represents two main things: clean, renewable power and major cost savings on electricity. And when you see both in action, it's a thing of beauty. That's why we offer solar plans and home energy storage products to meet just about any budget or lifestyle.
Go Solar for Little to $0 Down — and No Strings Attached
With BrightSave™ Monthly, you can lease your system for $0 down. Choose this plan, and we'll design a custom solar setup to meet your unique needs. We'll even handle the maintenance and monitoring for the up to 25 years. 
If you want to maximize your savings with a solar lease, our BrightSave™ Prepaid plan allows you to make a simple, one-time upfront payment to prepay for up to 25 years of electricity at today's prices. This means no monthly solar bill, no risk of rising electricity rates and two decades of worry-free energy. 
Hawaii Residents Can Go Solar & Save with Our Brightbox™ Solar & Battery Storage Service
It's time to say "aloha 'oe" to fossil fuels and "aloha" to clean affordable energy. Hawaii is a powerhouse when it comes to solar, generating enough energy to power 110,000 homes. And as the price of imported fuels continues to rise, there's never been a better time to go solar.
That's why more and more Hawaiians are making the switch to home solar power through Sunrun Brightbox, Sunrun's innovative solar and energy storage system. With most utilities in Hawaii hitting their net metering caps, going solar with energy storage is the only way to still go solar. Don't worry, with Brightbox you won't lose out on a single ray of savings from the sun.
Sunrun Brightbox is the smart solution to going solar. Brightbox combines solar panel energy generation, energy storage and energy management into a customized solution that provides homeowners clean and affordable energy day and night.
Brightbox technology makes sure you're generating, storing and using electricity as efficiently as possible so you don't have to think about it. You use power like you normally would. 
Sunrun will take care of your Brightbox system's installation, maintenance and repairs for the length of the agreement. All you have to do is soak up the savings. Ready to start taking advantage of Hawaii's most brilliant natural resource? See how much you could save with Brightbox today.
Day-and-Night Solar Savings with Sunrun Brightbox
Why Sunrun Brightbox?
Save money now
Avoid expensive electricity rates by using low cost energy from Brightbox. Electricity rates start at 19 c/kWH in Oahu and 22 c/kWH in Maui, The Big Island, Kauai, Molokai and Lanai.
24/7 access to solar

During the daytime, your rooftop solar panels will power your home and store excess energy in your Brightbox. At night, your home will draw energy from Brightbox.

Peace of mind

With Brightbox, we take care of everything from permitting to installation, while you sit back and watch the savings roll in.

Skip the line

Brightbox customers will be the first to save with solar thanks to faster interconnection timelines with local utilities.

Multiple payment options

Brightbox makes solar and energy storage affordable for everyone. Lease, prepaid and cash options are available.
Prefer to Own Your Solar System?
Energy independence is yours for the taking. Purchase your solar system from Sunrun with BrightBuy™ and own your system for life. With systems designed to last 30 years or more, you're looking at some serious savings for years to come.
If you'd prefer to spread that cost out, our BrightAdvantage™ plan offers you a simple solar loan, complete with low, fixed monthly payments, competitive rates and no upfront cost.
Best of all, solar ownership entitles you to more perks, including a jump in property value, a federal solar tax credit, plus an additional state tax credit of up to 35% of the cost of your system. In a nutshell, a standard 5-kilowatt system will net you an estimated $11,000 back from both credits,4 while building home equity. 
The Time to Go Solar in Hawaii is Now
If solar power here is almost 240% more cost-effective than the rest of the nation,5 it wouldn't be wise to let another sunny Hawaiian day go to waste. Find out how you can control your energy costs with a custom solar setup of your own.
Sunrun's solar advisors are ready to work on your free, personalized quote to get you started today.
Hawaii Solar FinancingHawaii Solar Incentives Support Ambitious Renewable Energy Goals