What are Solar Energy Tax Credits and Rebates for Homeowners?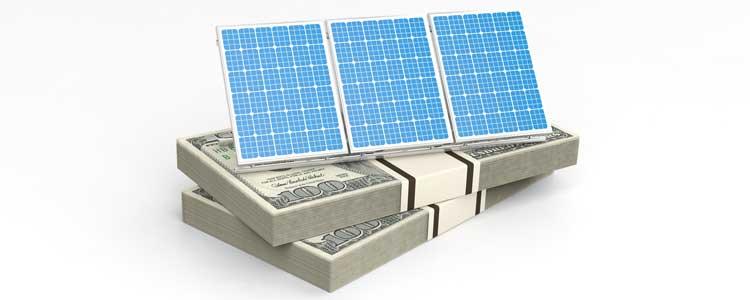 Going Solar With Solar Energy Tax Credits for Homeowners
There's good news about the adoption of solar across this country. Recent studies have indicated that we have slashed carbon dioxide emissions in most states.1 That's a much needed reduction in fossil fuels and toxic emissions. A smaller carbon footprint is something we can be proud of as a nation. Saving the planet? Apparently there's a majority of Americans who like that idea.2
In fact, by 2025 the renewable-energy portfolio standards - or RPS - in 29 states will produce enough energy efficiency to power up 56 million homes a year. (New York Times Dispatch, October 24, 2018). And that's something that we at Sunrun™ have supported for more than a decade.
Rooftop Solar Energy Systems
The time to go solar is now. Not only have solar panels helped lower our utility bills by reducing rising electricity prices for homeowners,3 it's become a national passion. People care about saving the planet.
Solar rooftop by solar rooftop, we are moving away from fossil fuels and toward sustainable energy systems and energy efficiencies in a big way; around the planet, across the United States, and in our neighborhoods.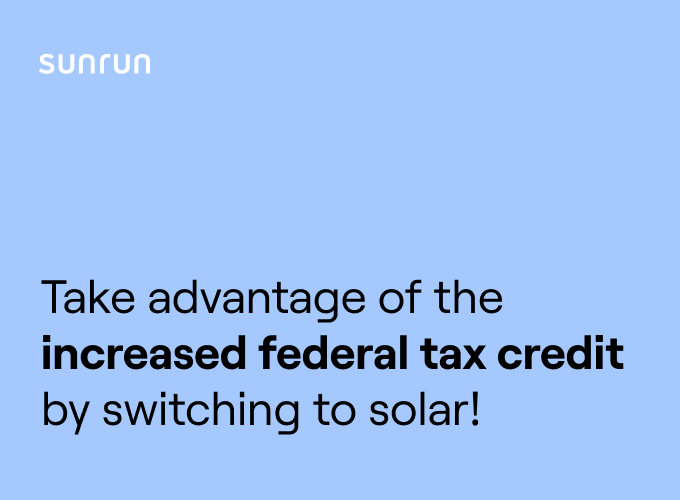 See if you qualify for the
26% federal tax credit
Renewable Energy Tax Credits
Hundreds of thousands of Sunrun customers have gone solar, and we've helped them save hundreds of millions of dollars. For those of you who are currently reviewing solar possibilities for your home - did you know that federal tax credits and state and local refunds and incentives can reduce the overall costs of your solar energy system by thousands?
Federal Solar Tax Credit 
The federal Solar tax credit is popular for homeowners who want to fully purchase their solar energy systems. For sustainable-shoppers who want to own, this tax credit from our government could save you thousands.4
Make sure your tax accountant is aware of this credit so that he or she files accordingly. In addition, the tax credit is applied to the total cost after any available state rebates have been deducted.
Federal Tax Credit for Solar Leasing or PPA
Are you considering a solar lease or a power purchase agreement (PPA)? You won't get left behind. Sunrun maximizes the solar tax credit and passes its benefits to you, too, in the form of lower monthly or PPA payments. Speak with a Sunrun solar advisor for more information. We'll walk you through potential savings.
State Incentives and Rebates
The federal government isn't the only agency that encourages sustainable energy practices. Many states offer rebates and incentives to help their citizens go solar, and state-level solar incentives are continuing to expand nationwide.
If you'd like more information about your state before you give us a call - visit DSIRE®, which is the Database of State Incentives for Renewables & Efficiency.5 There is a wealth of information on this website to help you understand incentives or rebates that could save you thousands of dollars on your solar energy system.
At Sunrun our solar advisors will also walk you through all available rebates and incentives  to ensure you get the best solar deal possible. We offer our products and services in quite a few states, and are working hard to bring Sunrun to everyone across America.
What is the Cost of Solar?
A big question we get from our customers is on the price of a solar panel system (or a solar plus energy storage system). As we covered in this article, there are tax credits and state and local incentives that play an important part in your final costs.
But there are also other factors to consider: weather, utility prices, quality and angle of your roof, household energy needs... to name a few. Our Sunrun technicians come out and inspect your home from top to bottom to ensure that solar energy is a fit for you and your power needs before moving forward.
Start with a complimentary solar quote. Contact us to start saving with solar today.