Who's Duke Energy and How Many Customers Do They Have? 
Duke Energy Corporation is one of the largest electric companies in the U.S. Headquartered in Charlotte, N.C.; Duke Energy provides electricity to approximately 7.6 million customers in Florida, Indiana, Kentucky, North Carolina, Ohio, and South Carolina. As well as natural gas to more than 1.6 million customers in the Carolinas, Ohio, Kentucky, and Tennessee.1
How to Read Your Duke Energy NEM Bill
We've created a quick and simple way to read your Duke Energy NEM Bill. See our PDF for more details.
Questions About Your Duke Energy Bill, Answered
How Do I Read My Duke Bill Once My Home Solar System Is Working?

Duke Energy will measure the difference between the number of kilowatt-hours your home solar system produces and the amount of electricity you use from the grid. This difference is called Net Energy Metering or NEM, and Duke Energy uses it to calculate your solar bill.2

Since solar energy only affects the kilowatt-hour part of your bill, some elements will stay the same, like your monthly service charge to keep Duke Energy's grid healthy, as well as your transmission and distribution costs. See a sample Duke Energy bill.

What Happens to the Excess Energy My Solar Panels Produce?

Under NEM, you may be eligible to offset your electric bill when your home solar system generates more kilowatt-hours than you need, yet, you must enroll in Duke Energy's Net Metering Rider which works together with Duke Energy's standard electric rate.3Learn the details about Duke Energy's Net Metering Rider.

If you have excess energy after offsetting your current monthly bill, you can roll it over to your next billing month. Any excess energy remaining after a year will be paid out to you at the current kilowatt-hour rate, and your net metering balance will reset to zero.4

What Happens to My Solar Contract If I Sell My Home?

If you're thinking about moving, at Sunrun, we have a team of Service Transfer Specialists ready to help you transfer your solar contract to the new owner. As soon as you let us know you're selling your home; you'll be assigned to a Service Transfer Specialist who'll work with you exclusively through the entire transaction.5

From educating realtors and potential home buyers to working with home inspectors, escrow officers, title agents, and anyone else who should know about your home solar system and solar contract, at Sunrun, we'll always have your back. Learn helpful solar contract transfer tips.
Experience the Freedom of Producing Your Own Energy
If you're considering solar energy for your home, our team is here for you whenever you want to talk. In case you didn't know, switching to solar, today can potentially save you thousands of dollars on electric bills over the next 25 years.6*
Besides, at Sunrun, personalized quotes are always free, and with our BrightSave™ Monthly and BrightAdvantage™ plans, you could start your solar journey in South Carolina for as little as $0 down.
Personalized solar solutions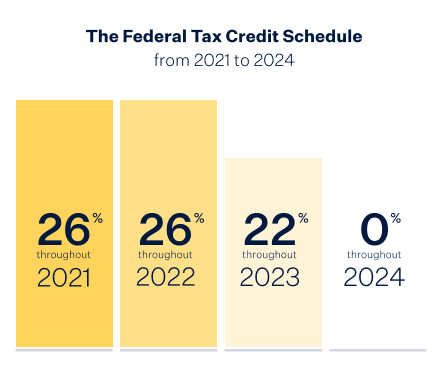 Learn about the 26% federal tax credit
Find your system size and battery
Get your energy usage and solar cost