How And Why To Save Big With Solar Panels in Los Angeles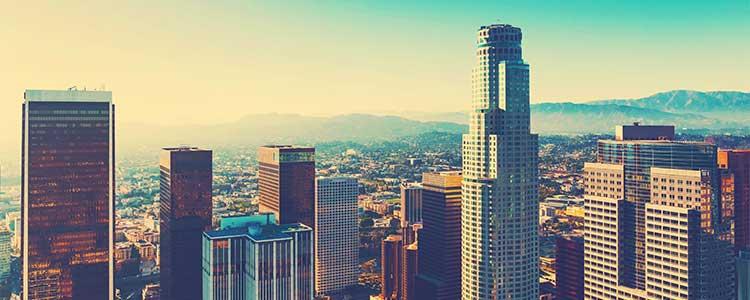 Living in L.A. offers lots of advantages. But of course, with great privilege comes great responsibility. The cost-of-living index in Los Angeles is 46% above the national average,1 and the median listing price of a home hovers around $795,000;2 so it makes perfect sense why L.A. residents are eager to find ways to make life in the big city financially sustainable.
The price of a typical residential electric bill alone is roughly 10% higher compared to other states,3 and according to recent data from the Energy Information Administration (EIA), prices will continue rising across the nation.4
Fortunately, this land is blessed with the sun's constant presence — receiving almost  285 sunny days per year.6 A phenomenal amount of money-saving power for homeowners who are looking to offset their energy expenses.  
Los Angelenos Are Getting Solar Smart
When it comes to solar in Los Angeles, you don't need to be a celebrity to afford a photovoltaic (PV) installation for your home. In fact, solar costs have plummeted in the U.S.,7 making the switch to clean, renewable energy now more affordable than ever. A move which translates into thousands of dollars in savings over the next two to three decades.
On top of the savings you'll generate from your roof, Los Angeles residents are eligible for top-notch solar incentives: A 30% federal tax credit, a Net Energy Metering (NEM) program (allowing homeowners to receive credits for the excess energy their systems produce), as well as the country's second-best property tax exemption.8
Easy on the Pocketbook, Easy on the Conscience, Solar for Little to $0 Down
Going solar is also a significant contribution toward lightening the load on the planet.9 By adopting a clean source of energy, you'll be on the front lines to address the glaringly obvious environmental concerns in Los Angeles such as air pollution and air quality.10
Picture this, in America, approximately 29% of carbon dioxide (CO2) emissions come from the electricity sector, and the vast majority are linked to fossil fuels such as natural gas and coal,11 a contributing factor in climate change. In contrast, solar is a non-polluting source of power, and it doesn't emit any greenhouse gases as your PV system produces electricity.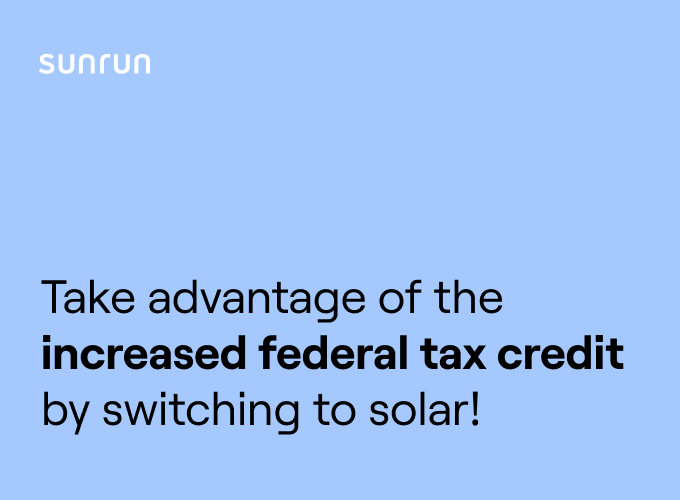 See if you qualify for the
26% federal tax credit
Get Electricity While It's Affordable, Use It When It's Not
Adding a solar battery to your property can further optimize your solar system to experience bigger savings. By storing energy as the sun is shining and releasing it when you need it — i.e., in the event of an outage or at nights — your solar installation becomes its own power station.
Plus, you'll forget about California's Time-of-Use (TOU) rates pressuring you to use appliances that consume larger amounts of electricity at less ideal times of the day, when demand for energy from the grid is not as high, also known as "off-peak hours."12 With Brightbox, you'll store low-cost energy during off-peak hours and use it during peak hours when power costs the most; so you'll always pay the lowest cost, even as your utility's prices increase.
There are various first-rate solar batteries out there, yet, Sunrun Brightbox™ is not just a battery. It's a holistic home storage service designed to give you all the benefits of bottling up the sun's rays, along with worry-free professional maintenance and monitoring for 20 years which may help prolong your battery unit's life.
Have You Heard About California's New Solar Roof Mandate?
The California Energy Commission recently approved a new mandate — first of its kind in the U.S. — that requires all new homes under three stories to install solar panels + battery storage. And although California's 2019 Building Energy Efficiency Standards officially take effect until January 1, 2020, this move will collectively reduce residential energy use by more than 50%, while creating more jobs and lowering carbon emissions.13
This decision is a win-win for both home builders and homeowners in California. In addition to solar cash purchases and upfront solar service contracts, at Sunrun we offer solar as a service, meaning, there's zero upfront cost to installing rooftop solar and our Brightbox home battery service in The Golden State.
Don't Let the California Sun Set on Your Chance to Save
If you'd like more details about how solar panels and battery storage can save you money in Los Angeles, please give us a shout. We love talking about solar! Start with a complimentary quote today.