Home solar in Burlington, New Jersey
In Burlington, you can enjoy all that New Jersey has to offer while living in a great city, from Burlington Island to St. Mary's. Even still, Burlington is just as susceptible to rising energy rates in New Jersey as its neighbors. That's because utility companies across the nation provide power based on constantly changing energy markets.
This often translates to you playing a guessing game every year with power bills. We're sure you, and your wallet, don't appreciate that. Which is why you should consider solar energy.
With home solar panels with Sunrun, Burlington homeowners like you can enjoy some needed relief. That's because it's affordable and efficient — our home solar systems utilize the best in solar technology so that every bit of power you produce benefits your home and your budget.
That means you can cut your power bill costs, enjoy a clean and renewable energy source, and even get energy credits if your system overproduces. And to think it's all possible just by taking advantage of something as simple as sunlight.
All you have to do is check out your local solar companies in Burlington and make a choice.
Going solar in Burlington is affordable & easy
With so much sun just shining in the Burlington, we're sure there are plenty of solar companies that you can work with. But, the real question is: which one is right for you? Home solar panels and their associated costs are a huge investment and we'd never advise you to rush into it. That's why we think you should review the facts about Sunrun. As the largest dedicated home solar company in the country, we make it our to ensure you get the savings you deserve. That's why we know everything under the sun about the sun, and it shows.
From our expert knowledge to our simple process to our strong relationships with local partners, you have everything you need to do Burlington solar right. And that's just the beginning.
When you talk to one of our solar consultants, you can learn all about about the perks of going solar with Sunrun, including:
Saving 20%* on your electric bill.
Multiple, flexible options for financing.
A custom-designed home solar system.
Protection from rate increases for the lifetime of your system.
Solar installation by trusted and certified Sunrun partners.
The best warranties in the industry.
24/7 live monitoring of your home solar system.
With all these great benefits choosing Sunrun couldn't be easier. So what're you waiting for? Get a free quote today and get a headstart on cleaner energy and better savings in no time.
Francis' Story
When Francis thinks about energy, the first thing that comes to mind is security. One of Francis' main concerns is shifting the U.S. away from dependence on oil. According to Francis, "if it weren't for oil, we wouldn't have to send troops into the desert to fight; we wouldn't be fighting."
This concept of energy independence and its impact on foreign affairs resides close to Francis heart as a retiree from the military. He and his wife are also currently awaiting the return of their son from the Navy – "it's just me and my wife at home right now." Concerned with the nation's unhealthy reliance on foreign oil, as well as the impact on the environment, Francis knew it was time to look into solar power in Burlington, NJ.
Francis soon began his investigation into photovoltaic panels on the Internet and heard about Sunrun as a top home solar company based in California. He was pleased to discover that a local installation company had partnered with Sunrun to provide affordable solutions for his rooftop PV system.
Along with national and environmental security, Francis wanted to make sure that his finances were safe as well. He realized that by upgrading to smart and clean power, he would not only save money down the road on his electricity bills, but on the upfront cost, as well. Plus, he didn't want to wait up to a year for his federal credits to kick in. With Sunrun, Francis received the full value of his federal tax credits right from the start, in the form of a lower upfront cost.
Another advantage was that Francis didn't have to be responsible for maintaining his PV panels. "If something goes wrong, you have to come fix it. Sunrun's monitoring the system for me – I don't have to worry for the next 18 years!" And for Francis, that's invaluable – national security and global warming are enough to worry about!
Energy Resources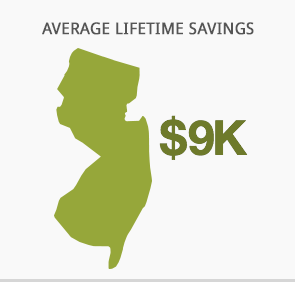 SOLAR SAVINGS ARE BIG
See if you qualify for solar