Home solar in Princeton, New Jersey
In Princeton, you can enjoy all the perks of a collegetown without sacrificing some great New England aesthetics. From beautiful hiking trails to plenty of parents dropping off wide-eyed kids every fall, you really do get the best of both worlds.
Even still, rising energy costs from utilities can dampen a lot of the fun and joy around here. But don't worry — there are alternatives.
With solar energy, you can stop footing the bill from utility companies and enjoy a new level of independence. And, when you go solar with Sunrun, you can get home solar panels, professional support, and more. Join the movement today and see just how good solar really is.
Going solar in Princeton is affordable & easy
We're sure there are plenty of New Jersey solar companies. The hard part is finding the right one. That's because home solar is a big investment and you want professionals who'll help you every step of the way.
At Sunrun, you can get all that and more. As the largest dedicated home solar company in the country, we know a thing or two about the sun. In fact, we think that our love for savings is what helps set us apart. Pair it with our expert knowledge, our simple processes, and professional partnerships, and you've got a really passionate team ready to show you just how great solar in Princeton can be.
You don't have to believe us either. Just talk to one of our solar consultants and learn more about the perks of going solar with Sunrun, including:
Saving 20%* on your electric bill.
Multiple, flexible options for financing.
A custom-designed home solar system.
Protection from rate increases for the lifetime of your system.
Solar installation by trusted and certified Sunrun partners.
The best warranties in the industry.
24/7 live monitoring of your home solar system.
With all these great benefits choosing Sunrun couldn't be easier. So what're you waiting for? Get a free quote today and get a headstart on cleaner energy and better savings in no time.
Energy Resources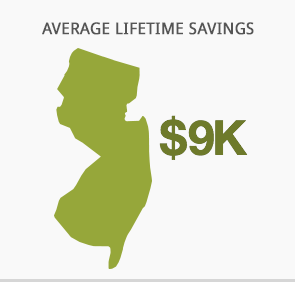 SOLAR SAVINGS ARE BIG
See if you qualify for solar