Home solar in South New Jersey
South Jersey is responsible for the "Garden" in "Garden State." And with easy access to the coast, you might find yourself falling in love with New Jersey after all. But of course, as a homeowner here, you already have. Which is why you should consider how the unpredictable costs of utility-provided power in New Jersey are hurting your wallet. With utilities trading in constantly changing energy markets, homeowners like you are forced to foot the bill every year, no matter the cost. It's a business built on uncertainty and the willingness of its users to pay.
We think that's unfair. And we think you do too. Which is why you should consider solar energy and home solar panels. With your very own solar system from Sunrun, you can South New Jersey the cycle and enjoy savings year round in South New Jersey. The great part is, getting solar for your home is easier than you think.
Work with Sunrun and you can save 20%* on your electric bill over the lifetime of your system. That's 20 years of clean, renewable energy at your fingertips. To top it off, you won't be alone — communities across the country are enjoying and supporting home solar more and more each year. So why not invest in South New Jersey solar and join them?
Make the switch to Sunrun today and join your neighbors in embracing a brighter, cleaner, and more sustainable future.
Going solar in South New Jersey is affordable & easy
As the largest dedicated home solar company in the country, we know a thing or two about the sun, just like you. In fact, we think that our love for savings is what helps set us apart. Pair it with our expert knowledge, our simple processes, and professional partnerships, and you've got a really passionate team ready to show you just how great solar in South New Jersey can be.
You don't have to believe us either. Just talk to one of our solar consultants and learn more about the perks of going solar with Sunrun, including:
Saving 20%* on your electric bill.
Multiple, flexible options for financing.
A custom-designed home solar system.
Protection from rate increases for the lifetime of your system.
Solar installation by trusted and certified Sunrun partners.
The best warranties in the industry.
24/7 live monitoring of your home solar system.
With all these great benefits choosing Sunrun couldn't be easier. So what're you waiting for? Get a free quote today and get a headstart on cleaner energy and better savings in no time.
Local Solar Office
20 Stow Road, Unit 2
Marlton, NJ 08053
Phone No. 856-457-6132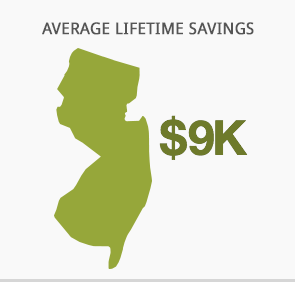 SOLAR SAVINGS ARE BIG
See if you qualify for solar