Go Solar & Save Thousands on Energy in the Bronx
Solar Resources

Energy Resources
Solar Power in the Bronx puts You in Control
The Bronx is on a hot streak. Lauded as the new Brooklyn, you've escaped the expenses of Manhattan with extra room to breathe.1 But one reality of city living you can't escape? Large scale power outages in the middle of summer,2 infrastructures that fall victim to unpredictable weather,3 and storms that only seem to get worse.4 So what can you do in the face of problems that feel too big to solve? Put the power back in your hands. That's why Bronx solar companies like Sunrun are here to help.
Solar Powers Through the Bronx
When you're working hard, know that your solar panels are working right along with you. With New York Sunrun, our premium solar + energy storage solutions protect you from power outages and some of the highest electricity rates in the country.5 Choose among our flexible ownership, financing, and leasing options to bring you one step closer towards energy independence.
Solar Power Starting at $0 Down in New York City
Pay for the power, not the panels. Our industry-leading service package and system performance guarantee** give you the benefits of going solar, plus professional monitoring and predictable electricity rates for the next 20 years.
Want the very best value on solar? Bask in the worry-free benefits of a lease without the monthly payments with BrightSave Prepaid™. Buy your solar power in bulk and watch the savings roll in.
You Own Your System and Your Savings
Energy independence is yours for the taking. Purchase your solar system from Sunrun with BrightBuy™ and own your system and savings for life. You'll also be able to cash in on generous federal tax credits, not to mention the extra value added to your home.7
Want to own your system for $0 down? Finance your system purchase with low, fixed monthly payments, competitive rates, and no upfront cost with BrightAdvantage™.​
Location Address
240 Kent Ave. Unit B9
Brooklyn, NY 11249
Location Address
415 Oser Ave Suite W
Hauppauge, NY 11788
Location Address
15 Charlotte Ave
Hicksville, NY 11801
Location Address
227 N. Rt 303
Congers, NY 10920
​Solar That Won't Slow You Down
Solar panels in the Bronx are just a phone call away. Join the 193,000 New Yorkers that have already gone solar and power through the year without blackouts or high energy bills to slow you down.
Our solar experts are ready to work on your free, personalized quote to get you started. Doing nothing could cost you $36,000 or more in electricity bills over the next 20 years. So why settle when you could save? At Sunrun, we're here to help you every step of the way.
Find Out if Solar is Right for You
Brightbox™ - Solar Battery Storage Powers You Through The Storm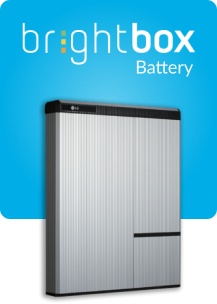 You never know when the next storm will hit, but that doesn't mean you can't be prepared. New York is aggressively pursuing solar battery storage to protect itself when the next Hurricane Sandy hits the state: why haven't you?
Brightbox