Cash Out on That Bay Area Sun With Solar Savings in Oakland, CA 
Did you know residential electricity rates in California are almost 30% greater compared to other states?1 Fortunately, Oakland has 260 sunny days per year2 and California's Net Energy Metering (NEM) policy is one of the best in the nation3 which allows you to obtain credits for the excess energy your solar system generates. This makes The Golden State an ideal place for homeowners to harness the power of the sun and save for years to come.
We Offer Several Solar Plan Options to Help You Save
At Sunrun, we'll tailor a one-of-a-kind solution to meet your unique budget and home needs, so you can lease, finance or purchase your new solar system completely worry-free.
Since 2007, hundreds of thousands of Americans have chosen Sunrun to electrify their homes with clean, affordable, reliable energy.
Say "Goodbye" to California Outages With Sunrun Brightbox™
Brightbox isn't just solar battery storage in Oakland. It's a holistic service with a home battery unit, charged by your roof's panels, capable of maintaining your most beloved devices and appliances running in the event of an outage or at night for approximately 8 to 12 hours.**
Besides, you can forget about Time-of-Use (TOU) rates pressuring you to use appliances that consume more electricity when the demand for power from the grid is not as high. With Brightbox, you're able to store low-cost energy through off-peak times and later use it during peak hours. Meaning, you'll get the lowest rates possible even when your utility is charging more for electricity. Welcome to the future of stored energy.
Going Solar in Oakland with Sunrun Starts at Little to $0 Down
With BrightSave™ Monthly, you'll pay for the power, not for the panels, and save on your total electricity costs for nothing down.* We'll monitor and maintain the system while you only pay for the electricity it produces at a lower rate than your utility today.
Or if you prefer to lease without paying monthly bills, BrightSave™ Prepaid is for you. Maximize your savings with a simple, one-time upfront payment and lock yourself to 20 years of worry-free electricity along with bumper-to-bumper coverage for the life of the product. 
Build Home Equity by Purchasing Your Oakland Solar Panels  
Own your system and your savings for life with BrightBuy™. Simply make a one-time upfront payment for the hardware and installation and…boom! Solar ownership. You'll also get 30% federal tax credit, and the nation's second-best property tax exemption.6 
Or, purchase your system with Sunrun's hassle-free financing through BrightAdvantage™. A plan offering the freedom to be a solar owner for low, fixed monthly payments, competitive rates, no upfront payment, and full-ownership perks. Energy independence is yours for the taking.
Find Out How Much You Could Save with Sunrun Today
The average U.S. homeowner is expected to pay $36,000 or more for electricity over the next two decades. Contact our solar advisors to request your free quote. 
Energy Resources
Solar resources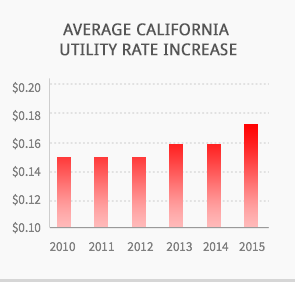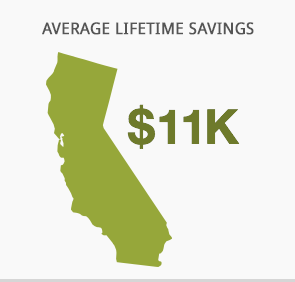 SOLAR SAVINGS ARE BIG
See if you qualify for solar