San Marcos is settled north of San Diego County, California, and it's quick access to freeways and proximity to major cities make it an ideal place for all people. For foodies, the restaurants are plentiful; for partiers, the nightlife is marvelous; and for nature enthusiasts, there's an astounding park-and-hiking-trail galore.    
And of course, there's the climate; where the coldest it gets is sweatshirt-level. The only serious nuisance for folks here is the cost paid for electricity because the average residential rate is almost 38% higher vs. other states.1 So if you're tired of dealing with a money-sucking bill, why not put the 265 sunny days per year your city receives2 to send those high rates into oblivion? Sunrun's in if you're in.
A vibrant community deserves a rich variety of solar plans
Diversity makes the "Valley of Discovery" better, and we take it as inspiration to offer diversity in our solar plans, as well. Buy, lease or finance your system with confidence. At Sunrun, we work hard to ensure you get the most bang out of your buck based on your unique budget and home needs.
Since 2007, thousands of Sunrun customers have made the choice to electrify their homes with clean, renewable energy; helping Americans save millions of dollars on their energy bills*3, proving you can save your wallet — and the planet — at the same time.
Have no fear. Solar storage is here!
If you mix refrigerated foods with outages, you'll encounter a hair-raising twist for an otherwise good moment. Luckily, Sunrun Brightbox™ has been invented. Yay! The future of home energy storage, a smart battery that stashes solar energy like a squirrel before winter and that also keeps those expensive, rising electricity rates chilled.
$0 is the best price to pay for going solar
BrightSaveTM Monthly is Sunrun's $0-down cool kid; a plan developed to help you save 20% on your electricity* without having to squeeze out any dough. One that gives you the long-term savings and peace of mind you deserve. It's pure leasing joy!
On the other hand, BrightSaveTM Prepaid is packed with savings, too; but without the monthly payments. With this plan, you'll enjoy the worry-free benefits of a lease, bumper-to-bumper coverage for the life of the product, and 20 years of worry-free electricity. Sweet!
Owning solar panels is as smart as a fox with a PhD
BrightBuy™ makes you the system, savings, and ITCs master; and at the same time, it'll help you build equity in your home. Clean, dependable energy? In. Rising energy costs? Out. Your bill-checking face? It's going to be a happy one now.
And you don't have to go all in with $$$ to become a system owner, either, since BrightAdvantage™ offers you the same benefits above via financing. Meaning: the low, fixed monthly payments; and the competitive rates will see you as their one-and-only.
This city is growing fast. How about your savings?
San Marcos has schooled the nation on smart growth; and now, you can school your utility on how much you should be paying for electricity in a sun-loved city like this one. Doing nothing could cost you $36,000 or more over the next 20 years, so connect with Sunrun's solar consultants today to get your free quote, and keep part or all of that cash. After all, it's all yours.
Sources:
1. https://www.electricitylocal.com/states/california/san-diego/

2. https://www.bestplaces.net/climate/city/california/san_marcos

3. https://www.msn.com/en-us/money/companies/sunruns-run-ceo-lynn-jurich-on...
*Estimated savings based on a projected annual utility rate increase of 3.16% over the life of the system. Actual savings will vary. Savings depends on several factors, including product type, system production, geography, weather, shade, electricity usage, full utilization of the 30% solar Investment Tax Credit by the system owner, and utility rate structures and rate increases. Analysis based on customers who enrolled with Sunrun between October 15, 2014; and October 15, 2015.
Local Solar Office
295 Trade St., Suite A
San Marcos, CA 92078 Phone No: 442-666-7802
Energy Resources
Solar resources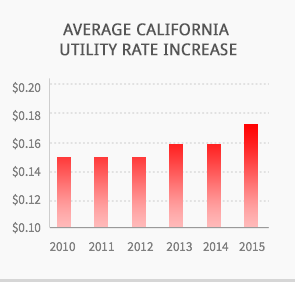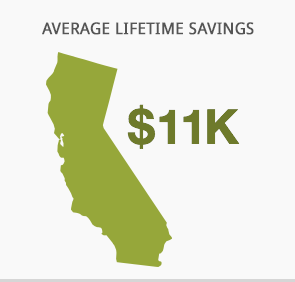 SOLAR SAVINGS ARE BIG
See if you qualify for solar