Home solar in Santa Ana, California
With 31% of the population under 18, Santa Ana is a city filled with a youthful spirit that informs all its sights and scenes -- from the Santa Ana Zoo to being home to the rock guitar maker Rickenbacker.* At the same time, this city is pretty densely populated. Which tells us that everyone can't get enough of Santa Ana's great weather and sunlight year-round, including you.
This is great because that means you can cash in on Santa Ana solar power. That's because rising energy rates in California are squeezing homeowners like you for more and more money every year.
Utility companies rely on unpredictable energy markets, which is why the costs always get passed on to you. With all that pressure on your wallet, we're sure you're looking for new and better ways to power your home.
That's why it's time you consider switching to home solar. With home solar panels from Sunrun, you can save 20%* on your electric bill over the lifetime of the system. And that's just the beginning.
With Sunrun, you can enjoy the type of support you need to power your home worry-free all year.
Going solar in Santa Ana is affordable & easy
As the largest dedicated home solar company in the country, we know a thing or two about the sun, just like you. In fact, we think that our love for savings is what helps set us apart.
Pair it with our expert knowledge, our simple processes, and professional partnerships, and you've got a really passionate team ready to show you just how great solar in Santa Ana can be. You don't have to believe us either.
Just talk to one of our solar consultants and learn more about the perks of going solar with Sunrun, including:
Saving 20%* on your electric bill.
Multiple, flexible options for financing.
A custom-designed home solar system.
Protection from rate increases for the lifetime of your system.
Solar installation by trusted and certified Sunrun partners.
The best warranties in the industry.
24/7 live monitoring of your home solar system.
With all these great benefits choosing Sunrun couldn't be easier. So what're you waiting for? Get a free quote today and get a headstart on cleaner energy and better savings in no time.
Pat's Story
For six years, Pat had thought about getting a home solar system. She considered herself an environmentalist and wanted to make a difference in the environment But, despite her good intentions, buying solar panels was too expensive for her family. The high upfront cost of purchasing a system simply did not make going solar feasible.
Pat started looking into solar financing options in 2009 when she discovered Sunrun. "With Sunrun, I felt there were savings in the future and no real cost now," Pat explained. For no upfront, Pat was able to switch to clean and affordable solar electricity.
Pat is happy with her solar home and thinks of her panels as somewhat of a green status symbol. She hopes that all her neighbors will also go solar, too.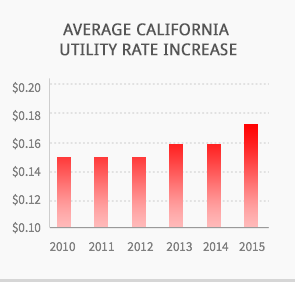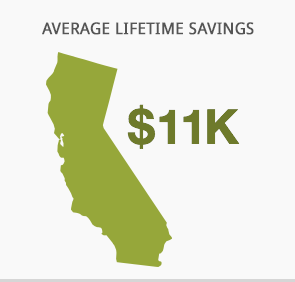 SOLAR SAVINGS ARE BIG
See if you qualify
Go solar in 3 easy steps
Energy Resources