Stagecoach and railroad stops were the genesis of the rich, colorful history Banning, California sports today. This friendly city is located in a gorgeous pass-area between Riverside and Palm Springs and has an even temperature all year round. Plus, with a plethora of well-maintained facilities, like baseball, soccer, and football fields; swimming pools and recreational areas for camping-, boating-, golfing-, and fishing-nuts — there's no wonder families say it's the perfect place to settle in.
The Banning Pass is not only family-friendly; it's solar-friendly, too. On average, this historical place gets 268 sunny-doses per year;1 and Sunrun's solar panels are an excellent choice to make the most out of them to catapult your home savings.
Friendly solar plans for friendly people
At Sunrun, we have several options so you can go solar to start saving money ASAP. "Even for my home?" you ask. Sure! All our solar plans can be tailored to your specific budget-and-home needs. Since 2007, thousands of Sunrun customers have made the choice to electrify their homes with clean, renewable energy; helping Americans save millions of dollars on their energy bills.*2 See? Now the can-do attitude you exude in your community can spill over to your long-term savings.  
Get a personal solar-power trap
While Banning Electric Utility takes pride in serving you with continuous, reliable electric service3; what would happen if your electricity gets interrupted by a burnt fuse, Mother Nature's unexpected ZumbaTM class, or a misbehaved power line? The electric-device apocalypse? Not with Sunrun Brightbox™! The future of home energy storage. A smart battery able to juice up your appliances for up to 10 hours during an outage so you can send high rates back to where they came.
If you like zeros and no's, these plans are for you.
BrightSaveTM Monthly, the $0-down solar plan, lets you go solar and save 20% on your electric bill*; so you'll pay for the power, but not for the panels. With the added perks of pro-maintenance, predictable rates for 20 years and a 95% performance guarantee.**
BrightSaveTM Prepaid, the no-monthly-installments solar plan, allows you to lease your solar panels by making a convenient one-time payment. Want to have 20 years of worry-free energy, avoid the cost of maintenance, and enjoy an industry-leading performance guarantee?** Prepaid is your way, then.
See yourself more like an owner? Be one.
BrightBuy™ is here if you want full-ownership of system & savings, and you'll also receive a tax credit for 30% of your system's cost while increasing your property's value. As if you need more reasons to love your home, right?
Or, with BrightAdvantage™ you'll get started with low, fixed monthly payments; competitive rates; and no upfront cost. Decisions, decisions. Hey, at least all of them are beneficial for your money-custodian piglet.
Set the stage for solar savings in Stagecoach Town, USA
Banning, CA is a wholesome place to work, play, and save with solar. Not making the latter could cost you $36,000 or more in electric bills over the next 20 years; so talk with one of our solar consultants today to get your free quote and keep cherishing the California Sun with Sunrun.
Sources:
1. http://www.bestplaces.net/climate/city/california/banning
2. https://globenewswire.com/news-release/2017/07/13/1044116/0/en/Sunrun-Ce...
3. http://www.ci.banning.ca.us/131/If-the-Power-Goes-Out
*Estimated savings based on a projected annual utility rate increase of 3.16% over the life of the system. Actual savings will vary. Savings depends on several factors, including product type, system production, geography, weather, shade, electricity usage, full utilization of the 30% solar Investment Tax Credit by the system owner, and utility rate structures and rate increases. Analysis based on customers who enrolled with Sunrun between October 15, 2014; and October 15, 2015.
**Sunrun guarantees 95% of the estimated output during the initial term of the agreement for BrightSave Monthly (PPA & Lease) and BrightSave Prepaid (PPA & Lease), and BrightBox (excluding HI). Please see sunrun.com/why-sunrun/your-guarantee for details.
Energy Resources
Solar resources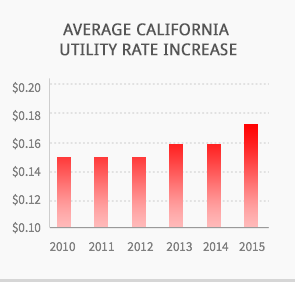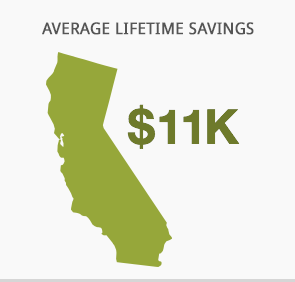 SOLAR SAVINGS ARE BIG
See if you qualify for solar