Since 1917, Brea, California has flourished into an agile business, recreation, and cultural center; boasting housing and services for a mixed bag of people. Located 33 miles SE of Los Angeles, and just 8 miles N of "The Happiest Place On Earth;" the City of Brea also spotlights an upscale mall and a surplus of parks that add to the beauty of Orange County without that big city feel.
Brea is considered one of Orange County's premier cities, too, and we agree. Particularly if we analyze the amount of year-round sunshine it receives: around 283 no-clouds-allowed days!1 We believe this tremendous chunk of sunny love should be shared with your electricity bill, don't you think? Hint, hint: Sunrun is a perfect matchmaker.
A solar shopper's paradise
With so many great shopping options available here; we knew we had to level the playing field. That's why Sunrun's solar plans won't only help you battle the dark forces of the rising energy prices, which is about 50% higher than the national average,2 you'll also get a made-to-fit solution for your budget and home needs.
Since 2007, thousands of Sunrun customers have made the choice to electrify their homes with clean, renewable energy; helping Americans save millions of dollars on their energy bills*3, or the equivalent of more than half the budget of a Star Wars movie spinoff. Yes, the savings force is strong with our solar plans.
Outages won't stand a chance against you
In Brea folks can report outages by calling at 800-611-19114, a phone number you could send into oblivion with Sunrun Brightbox™, the future of home energy storage. A smart battery made possible due to our partnership with LG Chem that makes your home outage-proof for up to 10 hours, and high-utility-rates proof, as well; as soon as your boxed up.
Your pick: $0 down or no-monthly payments
Behind curtain number 1, we have BrightSaveTM Monthly, our most popular plan. Go solar and save 20% on your electric bill* for nada down. Plus, you won't just get the solar panels, you'll get worry-free energy with maintenance, service, and monitoring for 20 years, too.
And behind curtain número 2 there's BrightSaveTM Prepaid, another excellent option. The no-monthly-payments one. The locking-in-20-years-of-electricity-at-today's-prices one. The… Well, you get it, it's fantastic!
Own the solar panels, the power & the savings.
Future BrightBuy™ owner: Purchase your system from Sunrun to maximize your savings and put your name on a system forever, as well as to enjoy that 30% tax credit while upgrading your property's value. You'll be in a savings league of your own with this plan.
Prospective BrightAdvantage™ owner: Witness the union of ownership and immediate savings, which also comes with a 30% tax credit and home-equity building.
Celebrate your city's 100-year journey with 20-plus years of savings
Our solar consultants are ready to speak with you. Get your free, customized quote today; and turn this year into the first of your $36,000+ costs in electricity you could end up saving by going solar with Sunrun.
Sources:
1. http://www.bestplaces.net/climate/city/california/brea
2. http://www.latimes.com/projects/la-fi-electricity-capacity/
3. https://www.msn.com/en-us/money/companies/sunruns-run-ceo-lynn-jurich-on...
4. http://www.ci.brea.ca.us/index.aspx?NID=359
*Estimated savings based on a projected annual utility rate increase of 3.16% over the life of the system. Actual savings will vary. Savings depends on several factors, including product type, system production, geography, weather, shade, electricity usage, full utilization of the 30% solar Investment Tax Credit by the system owner, and utility rate structures and rate increases. Analysis based on customers who enrolled with Sunrun between October 15, 2014; and October 15, 2015.
Sunrun Cities
Energy Resources
Solar resources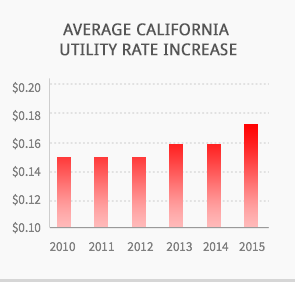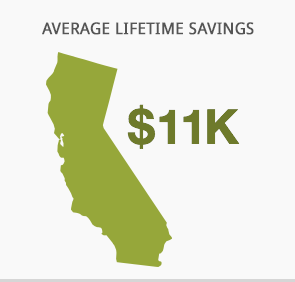 SOLAR SAVINGS ARE BIG
See if you qualify
Go solar in 3 easy steps