Glendale is found in the nucleus of L.A. County, California; a location that makes it the perfect hub for thrill-, shopping-, and food-seekers alike. Plus, its sunny weather can immerse almost anyone in extra-enjoyable moments. How often? Around 285 sunny days per year,1 a bright side to the monstrous electricity rates homeowners receive here that are approximately 25% higher compared to other states.2 Scary, but you can make them go away with Sunrun's solar plans.
Not too big, not too small. Just perfect for your home
Glendale, California is cherished by people who want easy freeway access and quiet residential areas infused in their daily routines, and with Sunrun's solar plans, you can start a new feel-good, save-good routine. One that lets you buy, finance or purchase a new set of solar panels. So regardless of the option you select, it will be custom-made to invite your budget and home needs into the best electricity-savings experience possible.
Since 2007, thousands of Sunrun customers have made the choice to electrify their homes with clean, renewable energy; helping Americans control their energy costs.*
Wait untill Southern California outages get a load of this
Outages suck. They happen when we least expect them, yet Sunrun Brightbox™, the future of home energy storage, is a smart battery with the ability to power your devices for approximately 8 to 12 hours. Plus, it uses Time of Use, too, to ensure you continue saving as utility rates change.
You're only $0 bucks away from serious savings
BrightSaveTM Monthly opens you the door to  zero down. Let the peace of mind join you for your next 20 years of electricity at a low, predictable rate – it's the sweetest solar deal out there.
Or if you prefer to ditch the monthly payments, BrightSaveTM Prepaid can thoroughly satisfy your solar curiosity. We'll even throw in bumper-to-bumper coverage for the life of the product so you can prove that with Sunrun it always pays to prepay.
Rays on your roof, cash in your pocket, and a system that you own
With BrightBuy™, you'll put the solar power, the solar panels, and the federal tax credits in your court. Just make a one-time upfront cost for the system, and you'll be set to enjoy a lifetime of savings. 
You can also go with BrightAdvantage™ and give your name to a shiny, new equipment for $0 down. Get started with low, fixed monthly payments; competitive rates; tax credits and the joy of keeping more cash in your pockets with every bill
Solar savings are waiting for you today
Our solar consultants are ready to work on your free quote.
Energy Resources
Solar resources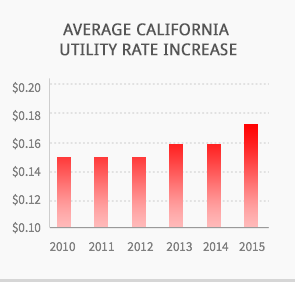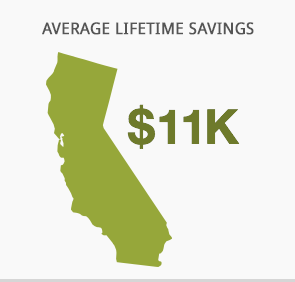 SOLAR SAVINGS ARE BIG
See if you qualify for solar