Lancaster is a charter city located north of Los Angeles County, part of a twin urban complex with Palmdale, its southern neighbor. And the enclosing of two major mountain range: the Sierra Nevada and the San Gabriel range, give residents and visitors a distinct area that's packed with a ton of state park reserves and impressive history.
Folks really like the community atmosphere here; it's far enough from the hecticness of L.A., yet close enough to not live in a bubble. Basically, it's the beauty of the South West and convenience of Southern California mixed in a blender. So yes, natural beauty is simply unbelievable in this land. And not to kill the pride momentum, but electricity rates are also unbelievable in Lancaster since the average homeowner pays almost 35% more vs. other states,1 but if you'd like to change this, remember that this land gets about 280 sunny days per year.2 And at Sunrun, we can help you transform them into your new source of vitamin $$$.
We're savvy in the Mojave when it comes to solar plans
Those clear, beautiful skies in the California High Desert are hard to beat; but you know what else is hard to beat? Our solar plans. If you want to lease, own or finance a system; we've got your back. Regardless of the option you choose, it will play nicely with your unique budget and home needs.
Since 2007, thousands of Sunrun customers have made the choice to electrify their homes with clean, renewable energy; helping Americans save millions of dollars on their energy bills*. They've already passed the 1 GW of clean power resources3, and these flying colors are waiting for you now.
Look at what's in store for you
Sunrun Brightbox™ is the future of home energy storage, a smart battery for people who want to remain calm during outages. Plus, it uses Time of Use to ensure you continue saving as utility rates change; so bottle up a bit of the sun, then.
Going solar for $0 down or no-monthly payments is no secret
BrightSaveTM Monthly means 20% electric bill savings* piggybacked with 100% peace of mind, and your piggy bank will love our most popular plan as much as you! We'll install the panels, maintain your system, and provide 24/7 monitoring, too. Nice, right?
Or, with BrightSaveTM Prepaid, you'll be able to offset 90% or more of your monthly bill and latch yourself to 20 years of electricity bliss. Just make an upfront payment, and you'll be set to start saving big.
For those who like to own everything
You have a great name, so why not give it to a new set of solar panels? With BrightBuy™, the system, the savings, the home-equity building, and the federal tax credits will be yours. With this plan, no monthly payments traduce as clean energy with a smaller electric bill.
BrightAdvantage™ offers you the full benefits of ownership with no upfront cost. Low, fixed monthly payments? Done. A competitive interest rate? Done. It's simply the solar prime time of a lifetime.
Rising energy prices can be stopped — by you
Going solar is the perfect way to offset the rising costs of your electricity, but doing nothing can cost you $36,000 or more over the next two decades. Start saving money today for little to $0 down by contacting our solar consultants, and we'll take it from there.
Sources:
1. https://www.electricitylocal.com/states/california/lancaster/

2. http://www.bestplaces.net/climate/city/california/lancaster

3. https://cleantechnica.com/2017/08/10/sunrun-exceeds-1-gw-cumulative-resi...
*Estimated savings based on a projected annual utility rate increase of 3.16% over the life of the system. Actual savings will vary. Savings depends on several factors, including product type, system production, geography, weather, shade, electricity usage, full utilization of the 30% solar Investment Tax Credit by the system owner, and utility rate structures and rate increases. Analysis based on customers who enrolled with Sunrun between October 15, 2014; and October 15, 2015.
​
Energy Resources
Solar resources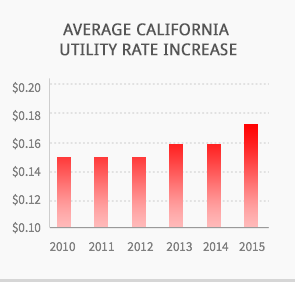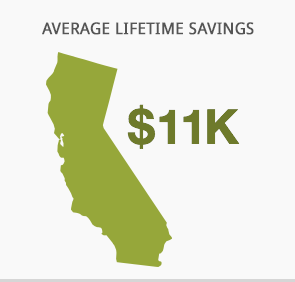 SOLAR SAVINGS ARE BIG
See if you qualify for solar