Lodi is located in San Joaquin County in the northern part of the Central Valley of California. A land where wineries are prolific, neighborhoods are comely, and people are amicable. Plus, with top employers of the caliber of General Mills, Blue Shield of California, and Kubota Tractors; the city's work and play circles sure round up nicely.
It's also an extremely sun-loved turf, receiving around 261 sunny days per year.1 Days you can use to your advantage to pay less moolah for your electricity, which for the average homeowner can be almost 39% higher vs. other states.2 Yikes! But don't despair, at Sunrun we genuinely love solar, and we're here to help you get your slice of the savings.
A family-oriented city with savings-oriented solar plans
Livable, lovable Lodi, is now also large and lifelong when it comes to solar savings; because Sunrun's solar plans can be adapted to fit all budgets and home needs.
Since 2007, thousands of Sunrun customers have made the choice to electrify their homes with clean, renewable energy; helping Americans save millions of dollars on their energy bills*, representing over 1 GW of clean power resources.3
Power out. Box on.
If outages tend to tag along when bad weather hits your home, you're in luck, because Sunrun Brightbox™ has arrived. This is future of home energy storage, a smart battery that can keep your devices and appliances running for up to 10 hours during an outage. It also uses Time of Use to ensure you continue saving as utility rates change.
Wine, dine and go solar (this last one for $0 down)
Lodi is a great place if you enjoy drinking wine, eating great food — and saving with the sun. And BrightSaveTM Monthly if the perfect way to start your solar journey to save 20% on your electricity for $0 down.* With this plan, you'll pay for the power, but not the panels; while getting free maintenance + monitoring for 20 years.
Or, with BrightSaveTM Prepaid you can get maximum savings by making a one-time upfront payment; while also enjoying a bumper-to-bumper coverage for the life of the product. Go prepaid and save big!
Use your purchase power to boost your property's value
BrightBuy™ lets you own the system, the savings, and the federal tax credits; tied to a solid value boost for your home and more than 20 years of professional installation experience.
Or, if you're looking for ownership without the upfront costs, BrightAdvantage™ is for you. A plan that lets you get started with low, fixed monthly payments; competitive rates; and no down payment, of course. With us, solar financing is simple.
Welcome to California's top wine country — and solar — destinations
From Lodi Wine & Visitor Center to Klinker Brick Winery to Michael David Vineyards; your taste buds will go wild here. Just as your piggy bank will go wild when you go solar to offset some or all the costs you could end up paying for electricity over the next 20 years — which can add up to $36,000 or more. If you want to change this, our solar consultants are ready to work on your free quote. So contact them today, and give your piggy bank, and Mother Nature the fist bump of a lifetime.
Sources:
1. https://www.bestplaces.net/climate/city/california/lodi

2. https://www.electricitylocal.com/states/california/lodi/

3. https://cleantechnica.com/2017/08/10/sunrun-exceeds-1-gw-cumulative-resi...
*Estimated savings based on a projected annual utility rate increase of 3.16% over the life of the system. Actual savings will vary. Savings depends on several factors, including product type, system production, geography, weather, shade, electricity usage, full utilization of the 30% solar Investment Tax Credit by the system owner, and utility rate structures and rate increases. Analysis based on customers who enrolled with Sunrun between October 15, 2014; and October 15, 2015.
Sunrun Cities
Energy Resources
Solar resources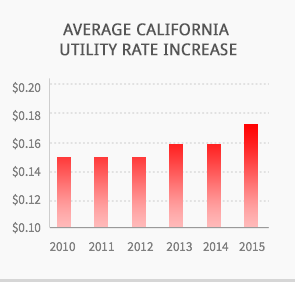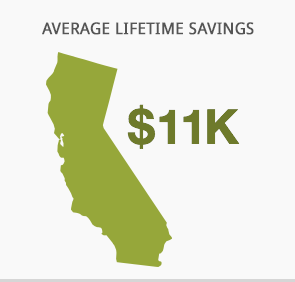 SOLAR SAVINGS ARE BIG
See if you qualify
Go solar in 3 easy steps