North Hollywood is a diverse neighborhood located in L.A.'s San Fernando Valley, that's loaded with art galleries, theaters, street cafes, boutiques, and a stunning nightlife. Most parks, grocery stores, pharmacies, and gyms are within walking distance, too. So in short, this place offers an eclectic mix of fun and convenience in the same suburb. Cool!
This go-to cultural hub also receives tons of vitamin D per year, ranging from 10-14+ hours of sun per day.1 So, if the average homeowner here pays 10% more for electricity vs. the national average2, it makes total sense to go solar with Sunrun to use those high doses of 'happy' vitamin and redirect them to your wallet, doesn't it?
Legendary shopping, offbeat local grub, and unique solar plans.
Wine, dine, shop, and shine. Want less cash out-of-pocket? No problem. We offer zero down. Want to buy and own your system? We can do that, as well. In fact, all of Sunrun's solar plans are meticulously customized to match your specific budget and home needs.
Since 2007, thousands of Sunrun customers have made the choice to electrify their homes with clean, renewable energy; helping Americans save millions of dollars on their energy bills*, and represent more than 1 GW of clean power resources.3 If you want in, just keep reading, you future wallet-nourisher, you.
A box that gives you outage-proof power
Sunrun Brightbox™ is the future of home energy storage, a smart battery that helps you store the sun's sweat to hydrate your devices for up to 10 hours during outages. Plus, it uses Time of Use to ensure you continue saving money as utility rates change during the day. Yes, solar rocks with this box!
How does starting for $0 down sound?
Like a winner! BrightSaveTM Monthly makes going solar as simple as it gets. Lease your system and save 20% on your electric bill* for no cash down! The next time your utility decides to release the Kraken rates, rest comfortably knowing you've made a smart solar choice.  
If you're a more of a no-monthly-payments peep, BrightSaveTM Prepaid can help you offset 90% or more of your monthly bill by making a one-time upfront payment; while cementing you to stress-free electricity and a bumper-to-bumper coverage for the next 20-years.
Owning solar panels comes with a bunch of goodies
Sometimes owning is nifty, especially when it's taped to major savings and federal tax credits; and BrightBuy™
will gift-wrap all these cool things along with the solar system you purchase. And to put the icing on the cake, when you own your solar panels, you'll also help increase your property's value. This plan simply looks good from all angles.  
Or if you want to own a system now with no' down, BrightAdvantage™ lets you finance your system purchase with low, fixed monthly payments; a competitive interest rate; and no upfront cost. Awesome!
Your future solar savings say "yoo-hoo" in NoHo
With Sunrun, many options allow you to go solar and start saving money ASAP — some for $0 down. Procrastinating this move cost you $36,000 or more in energy bills over the next 20 years. So contact our solar consultants today to get your free, personalized quote to unleash more savings in your home.
Sources:
1. https://weatherspark.com/y/1714/Average-Weather-in-North-Hollywood-Calif...

2. http://www.areavibes.com/los+angeles-ca/north+hollywood/cost-of-living/#...

3. https://cleantechnica.com/2017/08/10/sunrun-exceeds-1-gw-cumulative-resi...
*Estimated savings based on a projected annual utility rate increase of 3.16% over the life of the system. Actual savings will vary. Savings depends on several factors, including product type, system production, geography, weather, shade, electricity usage, full utilization of the 30% solar Investment Tax Credit by the system owner, and utility rate structures and rate increases. Analysis based on customers who enrolled with Sunrun between October 15, 2014; and October 15, 2015.
Local Solar Office
13012 Saticoy St. Ste 1
N. Hollywood, CA, 91605
Phone No: 213-986-2862
Energy Resources
Solar resources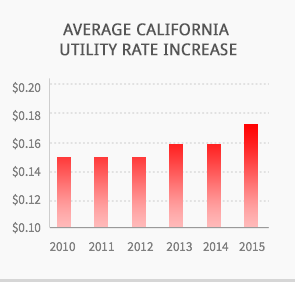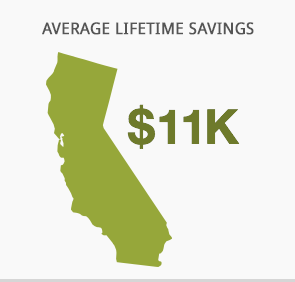 SOLAR SAVINGS ARE BIG
See if you qualify
Go solar in 3 easy steps