Want the name of an authentic beach town in South California? Well, Oceanside, of course; a playful, sandy gem where diversity is celebrated daily. Yay! Plus, with Harbor Beach, Oceanside Harbor, and Oceanside Pier; the ideal scenarios for surfing, skateboarding, boating, biking, and skydiving are always a given.
Legoland, the San Diego Zoo, SeaWorld, and Disneyland are also nearby; which makes us wonder if O'siders even know what boredom is. Maybe this glut of entertainment is what takes attention away from an evil element — your rising electricity bill. Which unfortunately are almost 38% higher vs. other states.1 However, since Oceanside receives around 266 sunny days per year2, with Sunrun, you can use this power to start saving money on your future monthly utility bills.
The 2nd most ideal climate in the US. The ideal solar plan for you.
Oceanside's average temperature of 70 degrees makes it an outstanding place to live, and Sunrun's solar plans offer you outstanding ways to save. "But my budget and needs are one-of-a-kind," you say? No worries. All our options can be customized to ensure a perfect fit, and your home will look stunning with a new set of solar panels.
Since 2007, thousands of Sunrun customers have made the choice to electrify their homes with clean, renewable energy; helping Americans save millions of dollars on their energy bills*3, and there's a piece for you, too. Just keep reading. Just keep reading, reading, reading…
A personal sun tap available 24/7
Solar energy is majestic, and with Sunrun Brightbox™ this won't stop at nightfall. A smart battery that can power your devices for up to 10 hours during an outage and that also uses Time of Use to ensure you continue saving money as utility rates change during the day. The future of home energy storage is here!   
$0'downers for O'siders
With Sunrun, $0 down gets you 20% electric bill savings* and 100% peace of mind, because BrightSaveTM Monthly will welcome you to the long-term savings ocean, where utility rates don't transform into sea monsters. Plus, an industry-leading service package and performance guarantee are included in this plan, too, and for the next 20 years.**
Or go with BrightSaveTM Prepaid, a plan with the worry-free benefits of a lease without any monthly payments. Solar, simple, and Sunrun start with an "S" for a reason.
Let ownership run its course
We get it; you prefer to own things. That's why with BrightBuy™ you'll keep the solar panels, savings, and tax credits; while giving your crib a value boost. Solar ownership is like a ship, where you're the captain.
If you don't want to put money down, you can still be an owner with BrightAdvantage™. With this plan, you'll finance your system to pay less, generate clean energy, and save even more moolah
Discover O'side's new wow side
Oceanside immerses people in a super chill ambiance, and we don't want you to give it up; especially when it comes to payments made for electricity. If the average US homeowner is expected to pay $36,000 or more for this utility over the next two decades; why not chat with our solar consultants today to get your free quote? We'll work hard to find the best solution so you can counterbalance some or all of these demented costs. Ready to catch the savings waves, then?  
Sources:
1. https://www.electricitylocal.com/states/california/oceanside/

2. http://www.bestplaces.net/climate/city/california/oceanside

3. https://www.greentechmedia.com/articles/read/sunrun-home-solar-installer...
*Estimated savings based on a projected annual utility rate increase of 3.16% over the life of the system. Actual savings will vary. Savings depends on several factors, including product type, system production, geography, weather, shade, electricity usage, full utilization of the 30% solar Investment Tax Credit by the system owner, and utility rate structures and rate increases. Analysis based on customers who enrolled with Sunrun between October 15, 2014; and October 15, 2015.
**Sunrun guarantees 95% of the estimated output during the initial term of the agreement for BrightSave Monthly (PPA & Lease) and BrightSave Prepaid (PPA & Lease), and BrightBox (excluding HI). Please see sunrun.com/why-sunrun/your-guarantee for details.
Energy Resources
Solar resources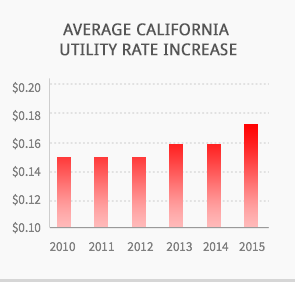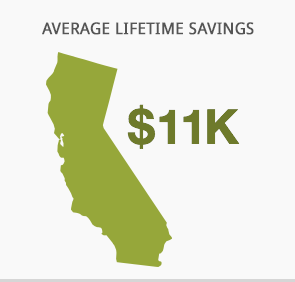 SOLAR SAVINGS ARE BIG
See if you qualify for solar