Palm Springs is located in South California's Sonoran Desert, west of the Coachella Valley; and the city's chill attitude and beautiful nature have created an oasis for many. One where people can also immerse themselves in a music-, art-, and grub-experience like-no-other here.
Plus, a two-hour drive from L.A. or San Diego make this place even hotter; well that and its temperature, of course. You know, the one that escalates to triple digits during summertime. Higher temperatures can mean paying almost 35% more in electricity vs. other states1, yet since Palm Springs gets around 270 sunny days per year,2 if you go solar with Sunrun this will also mean big savings for you.
Super hip things happen here — including our solar plans
Coachella, Palm Springs Film Fest, and Stagecoach ramp up your excitement; just as Sunrun's solar plans ramp up your savings. Whether you lease, buy or finance your solar panels; all our options can be personalized to fit your budget and home needs the way they're supposed to. Perfectly.
Since 2007, thousands of Sunrun customers have made the choice to electrify their homes with clean, renewable energy; helping Americans save millions of dollars on their energy bills.*3
There's plenty of sunlight here, so why not store it?
If there's too much of a good thing, it makes sense to save it for later, no? Well, Sunrun Brightbox™ lets you do just that. This smart battery can hold on to enough sun juice to keep your devices alive for up to 10 hours during an outage, and it also protects you from fluctuating daily rates to keep your wallet in a total state of bliss. Is this the future of home energy storage, or what?  
Join our $0-down Rat Pack
BrightSaveTM Monthly has gained momentum with solar seekers, a plan created to make you save 20% on your electricity costs* for $0 down and to connect you with long-term savings for the next two decades. Yes, with Sunrun solar leasing is extremely pleasing.
Or, if you want the worry-free benefits above without the monthly payments, BrightSaveTM Prepaid has your back. Along with a bumper-to-bumper coverage for the life of the product and a high-dose of peace of mind.
Owning solar panels is glamorous
BrightBuy™ adds a sprinkle of stardust to your home since you'll own the system, savings, and ITCs while increasing your property's value. 20+ years of pro installation experience and immediate energy bill savings are included, too, to help transform your home into a real money-saving star.
And the solar glamour also extends when financing your solar panels. See, BrightAdvantage™ offers you the full-perks of ownership, but without the upfront cost. With this plan, you'll benefit from low, fixed monthly payments and competitive rates; so immediate savings will be like your home's daily outfit
Rise to the top of Mount San Jacinto and of your savings, too.
If the average US homeowner is expected to pay $36,000 or more for electricity over the next 20 years, why not go solar today to offset some or all of these costs? Our solar consultants are ready to work on your free, personalized quote so you can spring up your home savings ASAP.
Sources:
1. https://www.electricitylocal.com/states/california/palm-springs/

2. https://www.bestplaces.net/climate/city/california/palm_springs

3. https://globenewswire.com/news-release/2017/07/13/1044116/0/en/Sunrun-Ce...
*Estimated savings based on a projected annual utility rate increase of 3.16% over the life of the system. Actual savings will vary. Savings depends on several factors, including product type, system production, geography, weather, shade, electricity usage, full utilization of the 30% solar Investment Tax Credit by the system owner, and utility rate structures and rate increases. Analysis based on customers who enrolled with Sunrun between October 15, 2014; and October 15, 2015.
Energy Resources
Solar resources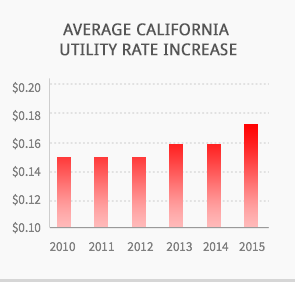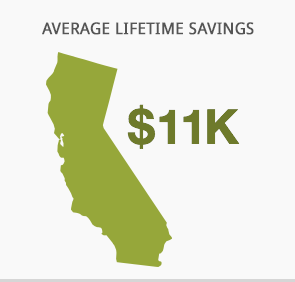 SOLAR SAVINGS ARE BIG
See if you qualify for solar