It's no great secret that Palo Alto is one of the most affluent neighborhoods out there. We're not talking strictly in terms of California neighborhoods, either. Palo Alto is one of the affluent neighborhoods there is – in the world.
So what do you do when you're looking to save some cash in the town that tech built? Well, you turn to tech, naturally. That's where solar panels enter the picture. You see, while Palo Alto might be home to some rather prestigious institutions, it's also home to an average of 261 days of sunshine per year.1 And that means homeowners have the potential for major solar savings.
Smaller electric bills, greater peace of mind
Here at Sunrun, we think solar should be easy; easy to get, easy to maintain and easy to forget about because it works so well. That's why we offer plans and products to meet just about any lifestyle. So whether you're looking to lease or purchase solar panels of your own, we've got you (and your roof) covered.
Save the sun for later, with BrightboxTM
In a town full of fancy new tech, we've got something to offer that's bound to turn a few heads. We call it BrightboxTM, and it's our premier battery storage solution. BrightboxTM allows you to bank excess energy generated by your panels for later. This means when utility rates peak in the evening, you can draw on BrightboxTM to help control your costs. More importantly, in the event of an emergency or outage, BrightboxTM can be used to help keep your lights humming and your phone or laptop charged. Welcome to the future.
20% electric bill savings, 100% peace of mind
With our BrightSaveTM Monthly plan, you can lease a custom solar setup and start saving 20% or more on your electric bill almost immediately.* For as little as $0 down, our team of expert installers will put up your panels. We'll even provide monitoring and maintenance for the next 20 years. In return, you pay a low monthly rate for the cost of the power your panels produce.
Want to really lock in long-term savings? Our BrightSaveTM Prepaid plan allows you to make a simple, upfront payment to purchase 20 years of power at today's rates, truly protecting yourself from rising energy costs.
The perks of ownership
If you're the type who wants to own the latest and greatest, then you're likely interested in purchasing solar panels of your own. With our BrightBuyTM plan, you can make a simple, upfront payment and purchase a customized solar setup of your own. We'll still handle installation, and even protect your roof with our industry-leading warranty while we're at it.
If you'd rather spread out the costs of ownership, our BrightAdvantageTM  plan can set you up with a nice solar loan. You make monthly payments (with no hidden costs or provisions), and you can get started with as little as $0 down. Whatever route you go, you'll be eligible for all the great perks of ownership, including a sweet federal tax credit worth up to 30% of the cost of your system.
Start saving, today
Since 2007, thousands of Sunrun customers have chosen to electrify their homes with clean, renewable energy; helping save millions on their energy bills*, and we're confident we can help Palo Alto claim its share of the savings, too. Find out how much you could save with a free quote and call 888-GO-SOLAR, today.
Sources:
1. http://www.bestplaces.net/climate/city/california/palo_alto
*Estimated savings based on a projected annual utility rate increase of 3.16% over the life of the system. Actual savings will vary. Savings depends on several factors, including product type, system production, geography, weather, shade, electricity usage, full utilization of the 30% solar Investment Tax Credit by the system owner, and utility rate structures and rate increases. Analysis based on customers who enrolled with Sunrun between October 15, 2014 and October 15, 2015.
Energy Resources
Solar resources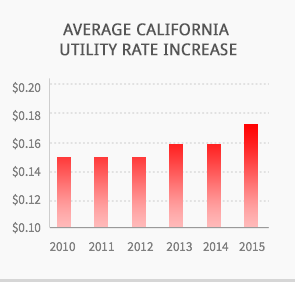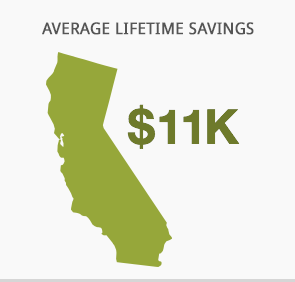 SOLAR SAVINGS ARE BIG
See if you qualify for solar