Well, Placer County, it looks like someone has leaked word of just how amazing you are, as you were officially California's second fastest growing county in 2017.1 And frankly, what's not to love? You've got skiing, boating, and some of the most sweeping views in the world, all while still offering accessibility to some of the best metropolitan locales in the state.
And with Sunrun in the mix, life in Placer County is about to get a little more awesome, especially when you consider that places like Rocklin and Roseville average approximately 250 days of sunshine per year.2 When you throw a fresh set of solar panels, you're poised for some savings.
Smaller electric bills, greater peace of mind
Clean, renewable power and energy savings; that's the name of the game. At Sunrun, we're committed to helping you win with innovative technology and accessible solar plans. 
Sunrun BrightboxTM: Cutting edge battery storage
Brightbox is our premier solar energy storage solution. With Brightbox, you can store excess energy generated by your solar panels for when you need it most. This means when utility rates peak in the evenings, Brightbox can help you maximize your savings by utilizing your own stored power. Better yet, in the event of a power outage, Brightbox is powerful enough to help power your fridge, keep the lights running or even charge your phone.
Pay for the power, not the panels
Did you know you can go solar with as little $0 down? With our BrightSaveTM Monthly plan, you can lease a custom solar setup of your own. We'll handle everything from installation to monitoring and maintenance for the next 20 years. In return, you make a low monthly payment for the cost of the power your panels produce.
If you're looking to maximize your savings, our BrightSaveTM Prepaid plan allows you to purchase 20 years of power at current rates. This means you're fully protected from any sort of rising utility rates, and you won't see a solar bill for the next two decades.
Own your panels, own your savings
If you're more the type who likes to own the latest and greatest, then we've got you covered. With our BrightBuyTM plan, you make a simple, upfront payment to cover the cost of your equipment. From there, we'll handle installation (including paperwork and permitting), and we'll even protect your roof with our industry-leading warranty while they're at it.
If the upfront payment isn't your thing, then our BrightAdvantageTM plan can help spread out the costs of ownership with a simple solar loan. You make monthly payments (with no hidden costs or provisions), and may be able to get started for as little as $0 down.
Whatever route you go, ownership entitles you to some rather impressive perks, including a federal tax credit worth up to 30% of the cost of your system, putting money back in your pocket.
Get started today
Just like Placer County, the solar panel movement is growing faster than ever. Find out how much you could save with a setup of your own. For your free quote, call 888-GO-SOLAR, today.
Sources:
1. http://www.thepresstribune.com/article/5/04/17/placer-2nd-fastest-growin...
2. http://www.bestplaces.net/climate/city/california/rocklin
*Estimated savings based on a projected annual utility rate increase of 3.16% over the life of the system. Actual savings will vary. Savings depends on several factors, including product type, system production, geography, weather, shade, electricity usage, full utilization of the 30% solar Investment Tax Credit by the system owner, and utility rate structures and rate increases. Analysis based on customers who enrolled with Sunrun between October 15, 2014 and October 15, 2015.
Energy Resources
Solar resources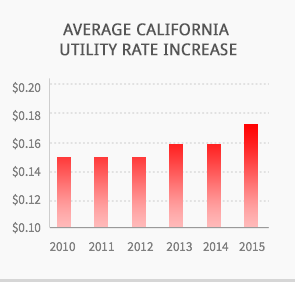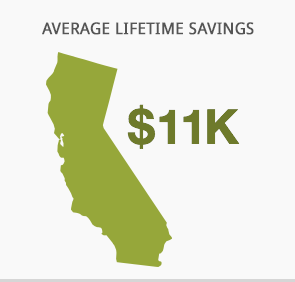 SOLAR SAVINGS ARE BIG
See if you qualify for solar