6 Steps to Solar Design and Installation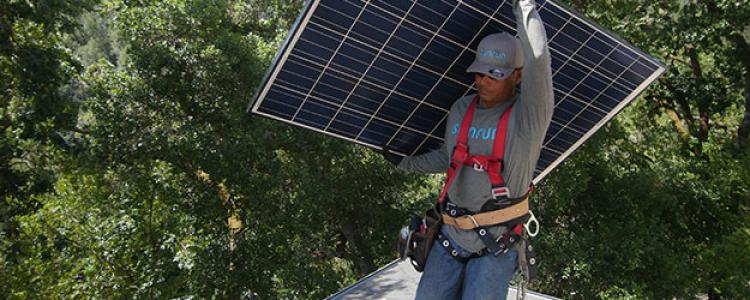 Solar Panel Design and Installation Made Simple
You've made your decision to go solar and you're ready for installation. Welcome to the growing community of homeowners around the globe who care about energy savings and creating a healthier planet for future generations.
The most important thing to remember: We do all the heavy lifting. And you are kept informed every step of the way.
The Solar Design and Installation Process
1. Customizing your solar plan: Our technicians will visit, measure and evaluate your home to ensure that a solar system is the right fit for you.  
2. Design approval: Sunrun's design experts then review and make any adjustments to your custom evaluation. We pay a lot of attention to the details during this step.
3. Permits: We then submit your design to your local city government for permitting.  
4. Installation: After your permit is granted our installers arrive. They'll go over your custom design, get your approval and then… the work begins!
5. City/County Inspections: There must be a final inspection by the city or county before your system can be connected to the grid.
6. Utility Interconnection: When we submit your documents to the utility company they'll install net metering. Your utility will then grant you a "Permission to Operate."
Now you're ready to flip the switch and go green with alternative energy. Congratulations!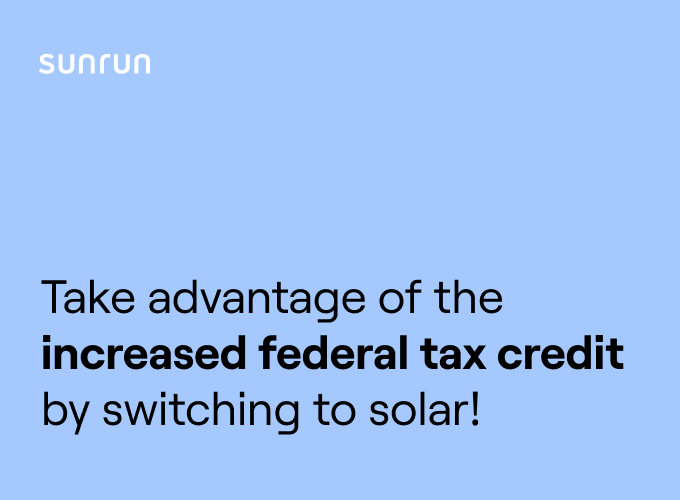 See if you qualify for the
26% federal tax credit
We're On It, Peace Of Mind When You Need It Most
Rest assured, we guide this process every step of the way. We're on it. Some patience is required as the city and state have legal permits and inspections, plus the utility company has an installation, too. During these steps, we are on their schedule.
Again, we do the heavy lifting for you so the entire process should be worry-free. Have a question? Contact us today.