Canyon Country is a beautiful, sun-loved community inside the city of Santa Clarita that's surrounded by enchanting hills and valleys. There's a lot of variation in geography around here, sans the need for a scenery-pics View-Master reel, of course.
On the family side, Canyoneers say it's a nifty place to raise kids because this district provides a middle ground between the hardcore hecticness of Los Angeles and less-than-30-minute drives to where the fun is, like Six Flags Magic Mountain, the Los Angeles Zoo, and a myriad of museums. Also, the 280 sunny days Canyon County gets per year1 play a key role in the fun stacking, sweat-gland soaking, and kilowatt-hour invading many experience here. Yet, this last one has an evil side, since it recklessly makes electricity rates spike, forcing Canyon Country homeowners to pay about 35% more than the national average Joe or Jane.2 That's a lot! Fortunately, Sunrun is on your side to help put your utility bill at ease.
Save your stress for traffic at the Four Corners, not for solar shopping
Since our inception in 2007, we've transformed the whole solar-plan-picking experience into one customers an actually enjoy. Big budget? Small budget? Have-no-idea budget? No worries. Our solar experts will work hard to provide you with THE option to align your home's energy-saving chakras ASAP.
Since 2007, thousands of Sunrun customers have made the choice to electrify their homes with clean, renewable energy; helping Americans save millions of dollars on their energy bills.*3 Meaning: There's lots of dough in different wallets, and lots of happiness in different homes; but we're not planning on stopping — ever.
Halfway House Cafe: good. Halfway-watched game: bad.
As you know, outages can destroy a game-watching party in seconds, but you can become a blackout-proof host(ess) with Sunrun Brightbox™, the future of home energy storage. A smart battery capable of powering devices for up to 10 hours during an outage. You'll be the host(ess) with the most(ess) for sure.
We have $0-D and No-Mo-P solar plans in CC
Planning on taking a zero-down route? Great! With BrightSaveTM Monthly you can go solar to save 20% on your electric bill*, and lock in long-term savings for the next 20 years. That's what we call a 20/20 vision for savings.
Or perhaps you want to stroll down No-Monthly-Payments lane. Well, BrightSaveTM Prepaid is here to grant your wish to get 20 years of worry-free electricity by just making an easy, one-time payment.
Your SoCal lifestyle, your SoCal solar system.
BrightBuy™ is for those who like to put their name on everything: solar power, solar savings, solar panels, and solar tax credits. Plus, when you own a system, you'll increase your property's value, too. Rise and shine, indeed.
Or, by choosing BrightAdvantage™ you can receive the same benefits of ownership, but without the upfront cost. Start with low, fixed monthly payments and many, fixed smiles today
Ready to jump into canyon-size savings?
Our solar consultants are waiting for you to contact them. They'll create a free, personalized quote for a system that could end up saving you $36,000 or more in the next 20 years. On your solar mark, get set, save!
Sources:
1. http://www.bestplaces.net/climate/city/california/santa_clarita
2. https://www.electricitylocal.com/states/california/santa-clarita/
3. https://globenewswire.com/news-release/2017/08/07/1081219/0/en/Sunrun-Re...
*Estimated savings based on a projected annual utility rate increase of 3.16% over the life of the system. Actual savings will vary. Savings depends on several factors, including product type, system production, geography, weather, shade, electricity usage, full utilization of the 30% solar Investment Tax Credit by the system owner, and utility rate structures and rate increases. Analysis based on customers who enrolled with Sunrun between October 15, 2014; and October 15, 2015.
Local Solar Office
17341 Sierra Hwy
Canyon Country, CA
Phone No: 855-478-6786
Solar resources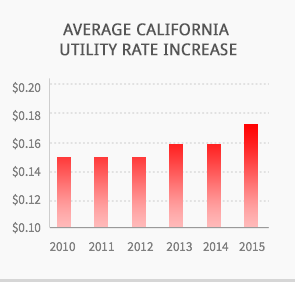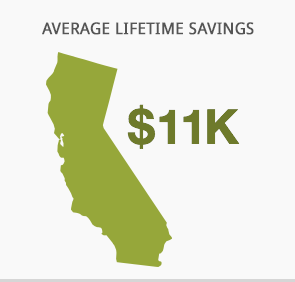 SOLAR SAVINGS ARE BIG
See if you qualify for solar