Clovis is a city nestled in Fresno County, California, a convenient location that provides easy access to Kings Canyon, Yosemite, and Sequoia National Park.
The "Gateway to the Sierras" also packs a wide-range of fun indoor activities, like museums, theaters, galleries, bowling, and even kart racing; so there's something for everyone – and now your savings want in! Take advantage of the 272 sunny days Clovis receives per year1 to eject the almost 32% higher electricity costs (vs. other states2) from your bill once and for all.
Do solar the right way
With restaurants like Leal's, Rib Crib, and Trelio to choose from; dining is like a celebration here. With Sunrun, choosing solar plans will be a celebration, too, because regardless of the plan you pick, all of them can be personalized to satisfy your home needs and budgets better than an all-you-can-eat buffet.
Since 2007, thousands of Sunrun customers have made the choice to electrify their homes with clean, renewable energy; helping Americans save millions of dollars on their energy bills.*3 Why? Because friends help friends save money and the planet.
Be a master among CA outages
Sunrun Brightbox™ is the future of home energy storage, a smart battery capable of keeping your devices with their eyes open when the power goes out. Bottle up the extra energy you produce during the day and use it to feed your home at night when rates are most expensive. How's that for peace of mind?
Here you can bike, skate; and go solar for $0 down
There are many free and fun ways to burn calories in Clovis, and now there's also a great way to burn 20% off your total electricity costs with Sunrun**: BrightSaveTM Monthly. Get started with no upfront costs and leave the maintenance to us (for 20 years!)
Or, if you're more of a one-time-payment peep, there's BrightSaveTM Prepaid. With this plan, you'll maximize your savings and minimize your bills, while receiving a bumper-to-bumper coverage for the life of the product. An option as simple as the sun is hot.
The system and everything else can be all yours
BrightBuy™ is a synonym for "yours," which comprises the system, savings, federal tax credits, and everything in between. Plus, as your solar panels go up, so does your property's value. With this plan you'll experience the pride of ownership and all the perks that come with it for the next 30 years.
Full-ownership (with all the benefits above) is available for $0 down, as well, with BrightAdvantage™. A plan that makes it super easy to get your hands on a system of your own. Some say you can't get something for nothing, but we're happy to say we've proven them wrong.
An astounding city to go solar
Clovis has earned a top spot when it comes to school ratings, homeownership costs, and wage growth. Fantastic! Why not add your home savings to that list? See, by going solar, you can offset some or all the costs of the potential $36,000 for electricity you could be paying over the next 20 years. Contact our solar consultants today to request your free quote, and give your wallet the money-stashing power it deserves.
Sources:
1. https://www.bestplaces.net/climate/city/california/clovis
2. https://www.electricitylocal.com/states/california/clovis/
3. https://www.greentechmedia.com/articles/read/sunrun-home-solar-installer...
*Estimated savings based on a projected annual utility rate increase of 3.16% over the life of the system. Actual savings will vary. Savings depends on several factors, including product type, system production, geography, weather, shade, electricity usage, full utilization of the 30% solar Investment Tax Credit by the system owner, and utility rate structures and rate increases. Analysis based on customers who enrolled with Sunrun between October 15, 2014; and October 15, 2015.
**Hours reflect a full battery with a minimum 20% capacity held in reserve.
Sunrun Cities
Energy Resources
Solar resources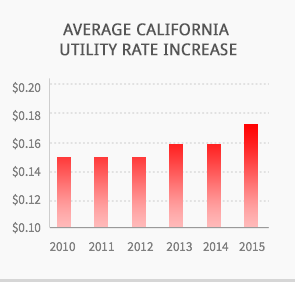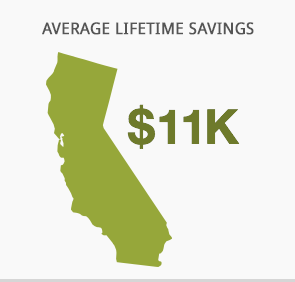 SOLAR SAVINGS ARE BIG
See if you qualify
Go solar in 3 easy steps