Fontana is a city found in San Bernardino County, California, located right in the middle of everything; and with short drives to L.A., San Diego, and Vegas — fun and relaxation are always at hand here.
From the beach to casinos, and malls to NASCAR events; this is a great land to reside if you're a biological being. If you're an electricity-dependent being, it can get crazy expensive because the average residential electricity rate in Fontana is almost 35% higher vs. other states.1 Simply bonkers! However, this Southern California turf also gets around 281 UV-soaked days each year2, which can reveal their powerful money-savings identity when you choose to go solar with Sunrun.
A haven for shopaholics and solarholics
With five great malls at less than 30-minute drives; it's easy to understand why card swipers and tappers adore this city. And at Sunrun, we want you to experience a similar feeling when you're shopping for solar plans. Buy, lease or finance your solar panels confidently, because every plan will be sent to our tailors to ensure it fits your budget and home needs the way you want.
Since 2007, thousands of Sunrun customers have made the choice to electrify their homes with clean, renewable energy; helping Americans save millions of dollars on their energy bills.*3 So, which day are you planning to start saving big money with solar energy, then?
Some people collect postage stamps, but you'll collect solar energy
Sunrun Brightbox™ is the future of home energy storage, a smart battery that uses the sun's strength to protect your home from power outages and expensive peak hours. Some say smart devices could be the doom of humanity, but at least for now, it'll only be the doom of high utility rates.
High-electricity-rate burning starts at $0 down
The Fontana Days Half Marathon has a reputation for being the fastest due to the gradual downward slope of its course. Yes, serious calorie burning happens during one of them; just like with BrightSaveTM Monthly serious savings happen starting month one. Go solar with our most popular plan and save 20% on your electric costs*, along with an industry-leading performance guarantee** to run away from escalating utility rates for good.
You can also pick BrightSaveTM Prepaid and hit the savings-ground running with no monthly payments. With this plan, the worry-free benefits of a lease and energy at a low, locked-in rate will be on track with you for 20 years.
Put your name on a home-value-boosting system
Want to own all savings, along with a set of solar panels? Check out BrightBuy™. Federal ITCs and our high-quality workmanship and manufacturer warranties are part of this solar combo.
Or skip the upfront cost with BrightAdvantage™, and still throw a solar soirée. Clean energy; low, fixed monthly payments; tax credits; and savings have already RSVP'd with this solar plan.
Bottomless coffee places, bottomless savings for your place.
Over the next two decades, the average homeowner is expected to pay $36,000 or more for electricity. Yikes! So, if Lucy's Diner and Red Hill Coffee Shop are staples in Fontana, CA; why don't you add your home savings to the list? Our solar consultants have everything ready to work on your free quote. Just contact them today, and become your own power company (and charge yourself less).
Spurces:
1. https://www.electricitylocal.com/states/california/fontana/

2. http://www.bestplaces.net/climate/city/california/fontana

3. https://www.streetinsider.com/Earnings/Sunrun+%28RUN%29+Reports+Q2+EPS+o...
*Estimated savings based on a projected annual utility rate increase of 3.16% over the life of the system. Actual savings will vary. Savings depends on several factors, including product type, system production, geography, weather, shade, electricity usage, full utilization of the 30% solar Investment Tax Credit by the system owner, and utility rate structures and rate increases. Analysis based on customers who enrolled with Sunrun between October 15, 2014; and October 15, 2015.
**Sunrun guarantees 95% of the estimated output during the initial term of the agreement for BrightSave Monthly (PPA & Lease) and BrightSave Prepaid (PPA & Lease), and BrightBox (excluding HI). Please see sunrun.com/why-sunrun/your-guarantee for details
Local Solar Office
7888 Cherry Ave. Ste E & F
Fontana, CA. 92336
Phone No: 909-587-529
Solar resources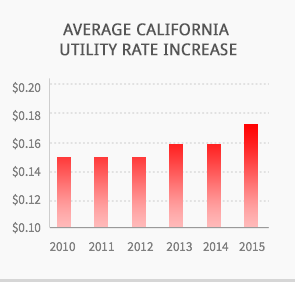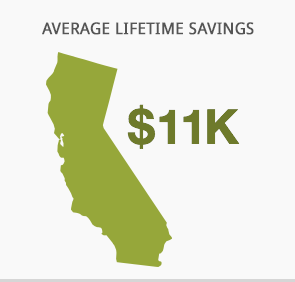 SOLAR SAVINGS ARE BIG
See if you qualify for solar