Go Smart with Solar Panels & Battery Storage
Fremont is an excellent place to save with solar! With an average of over 260 sunny days per year,1 homeowners can easily partner with Fremont solar companies such as Sunrun, to harness all this sunlight and offset their residential electricity rates. Which according to recent data, are almost 30% higher vs. the national average.2
As America's largest dedicated residential solar, storage and energy services provider, we'll work hard to hear you say, "Sunrun is the solar company near me that helped reduce my pricey utility bills." No gimmicks or high-pressure sales tactics. We truly love solar and just want to make sure you get your share of the savings.
Start Saving Thousands with One of Our Custom Solar Plans
At Sunrun, we've got solar plans and products to fit almost any budget. So you'll be able to lease, prepay, purchase or finance a new set of Fremont solar panels, or solar battery storage system, with absolute confidence; because we'll create a custom-made solution for your unique energy needs to ensure you receive the most significant savings possible.
Plus, with California's Net Energy Metering (NEM) policy allowing homeowners to get bill credits for the excess electricity their panels produce,3 you could experience greater savings each month.
Since 2007, hundreds of thousands of Americans have chosen Sunrun to electrify their homes with clean, affordable, renewable energy. Helping them save hundreds of millions of dollars on their utility bills*, surpassing 1 gigawatt (GW) of deployed systems, and proving combating climate change does pay back.4
Sunrun Brightbox™: Reliable Backup Power That Saves You Money
Brightbox is not just solar battery storage in Fremont. It's a holistic service with a battery unit, charged by your rooftop panels, capable of keeping your devices running on solar in the event of an outage, or at nights. It also includes professional maintenance and monitoring for 20 years; two actions which may prolong your battery's life.
In addition, since Brightbox lets you store energy when electricity rates are low and later use it when they increase, you'll optimize your system usage and savings further, even with California's Time-of-Use (TOU) rates. Welcome to the future of stored energy.
Little to $0 Down is What it Takes to Begin Your Solar Journey
If you're asking, "How to go solar in Fremont?" Many of our customers would recommend BrightSave Monthly. With our most popular plan, you can go solar for little to $0 down while enjoying the same dependable power as full ownership, but with the added perks of a worry-free, professionally managed and maintained system, and predictable rates for two decades.
If you're all about maximizing your savings, you might be interested in BrightSave Prepaid. Simply make a one-time upfront payment, and you'll lock yourself to 20 years of power at a lower rate than your utility today. This plan comes with bumper-to-bumper coverage for the life of the system, too. It's the worry-free benefits of a lease without monthly bills.
Purchase a Solar Fremont System and Build Equity in Your Property
Generally speaking, you'll cash in the biggest savings over time if you buy your panels,5 and with  BrightBuy or BrightAdvantage, you can pay for your system upfront or for $0 and low, fixed monthly payments.
Regardless of the plan you choose, you'll receive full ownership benefits: Owning the system and the savings, while experiencing a jump in property value, along with a 30% federal tax credit and the nation's second-best property tax exemption.6
Besides, with solar payback times slightly above 6.5 years in Fremont,7 and systems designed to last 30 years or more, you bet serious long-term savings are yours for the taking.
Why Wait Any Longer When You Can Start Saving Today?
During the next 20 years, the average U.S. homeowner is expected to pay their utility $36,000+ in energy bills, and we're almost certain you'd rather use those five figures on something more exciting. Our solar advisors are ready to guide you every step of the way. Request your free, personalized quote today!
Energy Resources
Solar resources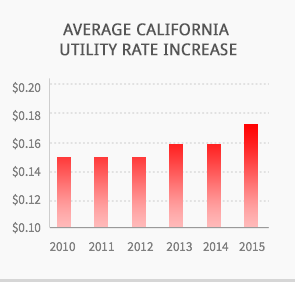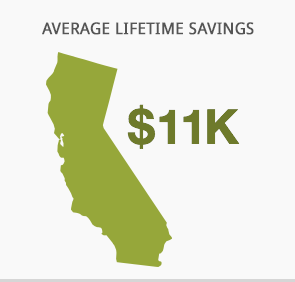 SOLAR SAVINGS ARE BIG
See if you qualify
Go solar in 3 easy steps