Go Solar in Fresno with Sunrun
Get More Peace of Mind during Outages and Bill Spikes with Sunrun
4,297
Power outages that hit California from 2008 to 2017.1
+31%
Fresno's residential electricity rates vs. cities in other states.2
271
Average number of sunny days per year in Fresno, CA.3
Solar panel equipment4 and battery storage costs have hit an all-time low,5 which means that going solar could be an extremely cost-effective decision. Sunrun is one of the best Fresno solar companies that you can team up with to start your solar journey. This switch will protect your home during outages, boost your control over electric bills, and reduce your carbon footprint for decades.
How to Go Solar in Fresno
Sunrun is the country's leading residential solar and energy storage company.6 We work so you can create and store your own solar power at home. Find out which of our solar plans, with or without a battery system in Fresno, is the best match for your budget and energy needs.
Pacific Gas and Electric Company (PG&E) has a net energy metering (NEM) program that lets you earn credits on your bill for the excess solar energy you create and send to the grid.7 Net metering in Fresno can help you save money on your future electricity bills.
Location Address
6761 Sierra Ct. Ste. C
Dublin, CA 94568
Contact Information
Hours of Operation
Mon - Fri: 7:00 am - 8:00 pm
Sat: 8:00 am - 4:00 pm
Sun: Closed
We Offer Several Cost-Effective Ways to Switch to Solar
Each Sunrun solar plan has unique advantages. Regardless if you choose a solar lease or purchase plan along with a Brightbox battery storage system, you can rest easy knowing that we're one of the best solar installers in Fresno. We'll work hard so that you can benefit from your solar panel installation in Fresno for decades. When possible, we'll even take care of the paperwork for you.
Find out if you qualify for the federal tax credit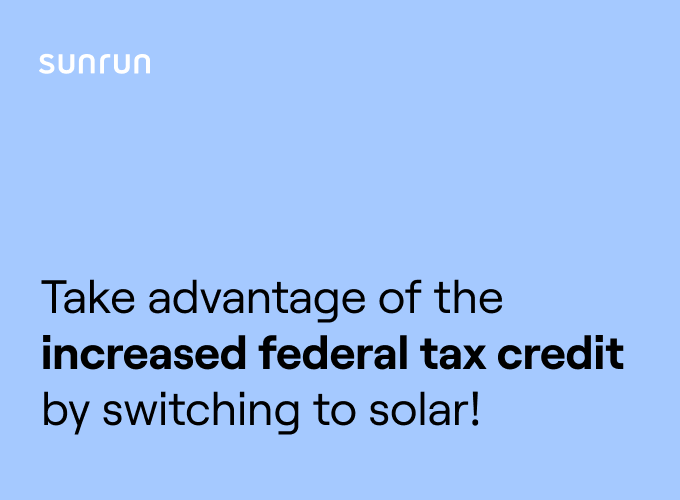 Learn about the 26% federal tax credit
Find your ideal system and battery
Get your cost to switch to solar
Solar + Brightbox™
Add Brightbox, Sunrun's battery storage service, to your solar installation in Fresno. This can help keep your devices and appliances powered during outages, cloudy days, rainy afternoons, at night, or through Time-of-Use rate spikes.9 
Wildfires and outages caused by climate change and utility neglect have impacted millions of Californians.
Electric companies are rolling out Public Safety Power Shutoffs (PSPS), which leave homes without electricity for hours or days at a time.
Brightbox can help you back up your entire home with a Tesla Powerwall, or you can back up just the rooms you need with an LG Chem solar battery.*
When the sun is out, Brightbox can store clean and affordable back-up power for later use.
Brightbox is the Fresno battery storage solution that puts you in control. It can turn on during an outage and will work to recharge until the grid is restored.
No fuel, no fumes, no noise, no hassle. Brightbox is a superior back-up energy solution compared to loud and dirty generators.
You can monitor your Fresno solar power production and storage daily with the online dashboard and mobile app.
All monthly plans include 24/7 proactive monitoring and maintenance to ensure your home solar energy system runs smoothly. This benefit sets Brightbox apart from the average solar battery in Fresno.
California Will Run on Pure Clean Energy
100%
State electricity generation that will come from clean and renewable energy sources by 2045.11
80%
California's cut in greenhouse gas (GHG) emissions below 1990 levels by 2050.12
Create and store your own solar power in Fresno, and you can reduce your fossil fuel dependence today. This will help build a modern and more resilient energy system that runs on renewable electricity made in California. To get started, use our Product Selector or request a free quote to get one-on-one service from our expert Solar Advisors. Together we can keep California clean and vibrant for generations to come.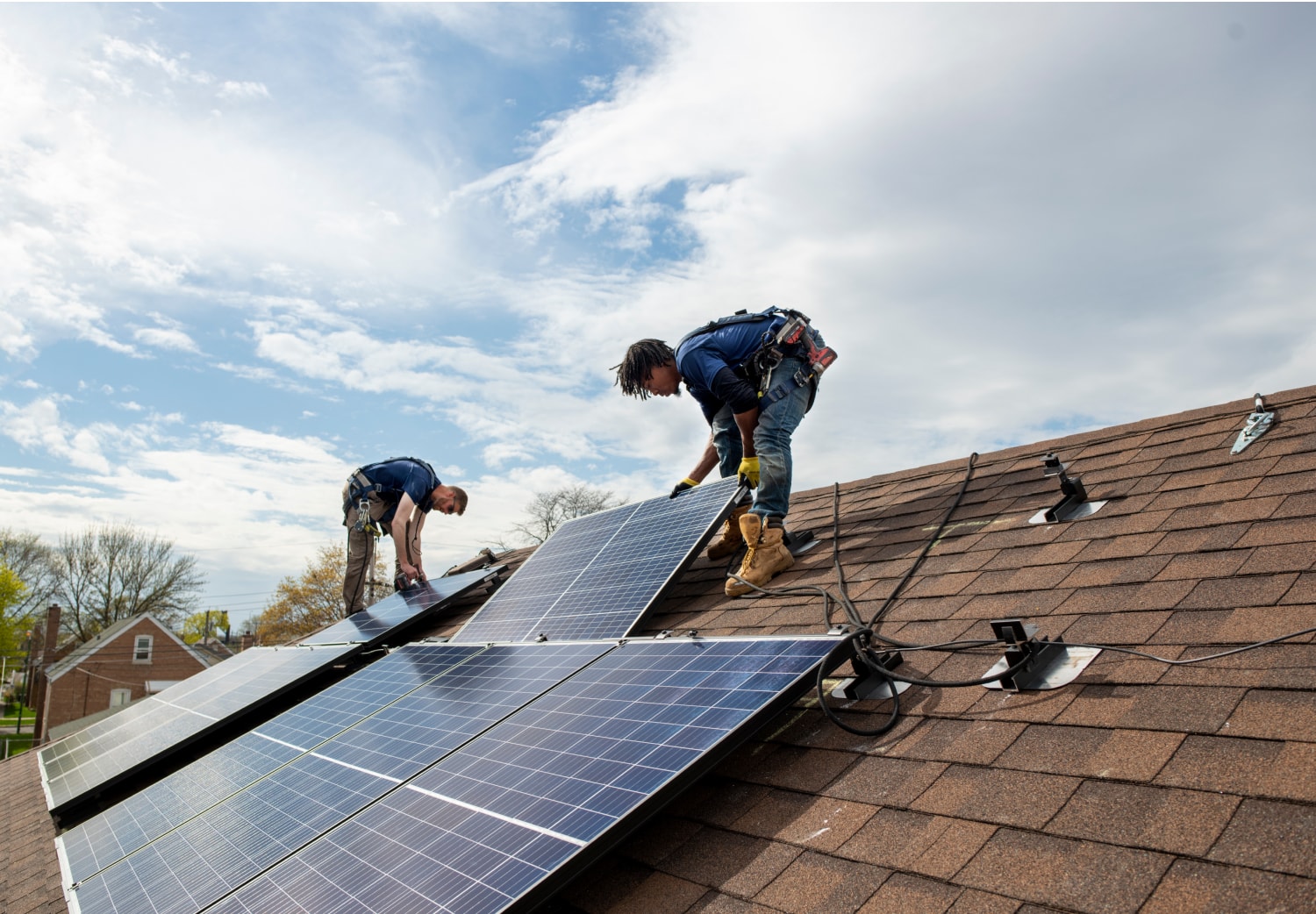 Why Choose Sunrun in Fresno?
Since 2007, hundreds of thousands of people have chosen Sunrun to power their homes with clean, renewable energy. To date, our customers' solar arrays have generated billions of kilowatt-hours (kWh) of clean, renewable energy and kept millions of tons of carbon dioxide (CO2) from entering the atmosphere. This is equivalent to preventing billions of pounds of coal or millions of gallons of gasoline from burning.8