Unleash Your Savings Power with Solar Panels + Solar Battery Storage in Fresno
The sun visits Fresno, California around 270 times per year.1 More than enough times to help you eradicate your expensive residential energy bills by partnering with Fresno solar companies such as Sunrun. See, Fresnans pay an almost 32% higher cost for electricity compared to other states,2 and we're sure you'd rather use that substantial amount for something less mundane.
As the nation's largest dedicated residential solar, storage and energy services company, at Sunrun, we're here to guide you through every step of your solar Fresno journey. Why? Because we genuinely love solar and just want to help you grab your slice of the savings.
Join the Solar Team That'll Help You Save Thousands on Energy Costs
You're passionate about the Grizzlies and the Bulldogs, and we're passionate about solar. How much, you ask? No-high-pressure-sales-tactics much. Getting your Fresno solar panels from Sunrun means you'll score significant savings with our solar plans, and they can all be customized to match your unique home needs and budget.
Besides, with California's Net Energy Metering (NEM) policy, allowing homeowners to receive bill credits for the excess electricity their solar systems produce,3 you could save even more month to month.
Since 2007, hundreds of thousands of Americans have chosen Sunrun to electrify their homes with clean, affordable, renewable energy. Saving hundreds of millions of dollars on their energy bills,* and proving anyone can combat climate change and save money at the same time.4
Sunrun Brightbox™ = Outage Protection + Additional Savings
Brightbox not just solar battery storage in Fresno, it's a holistic service which gives you full control over your home's energy needs and the price you pay for it. How does it work? Well, Brightbox solar storage service includes a battery unit, powered by your solar panels, capable of running your home on solar for up to 10 hours** at night or during power outages.
And, thanks to California's Time-of-Use (TOU) rates, you'll continue saving money as your utility's prices change during the day. The future of stored energy welcomes you with open arms.
Start Saving with Sunrun for Little to $0 Down
Save big on your total electricity costs for as little as $0 down with BrightSave® Monthly. Our most popular plan is so affordable, we're practically giving it away! We'll even handle the maintenance and monitoring for 20 years. Have you ever leased a car? It's similar, except you save a lot of money.
Prepaid or pre-save? Your choice with BrightSave® Prepaid. This plan gives you 20 years of power at today's prices by making a simple, one-time upfront payment. Enjoy the worry-free benefits of a lease and forget about monthly bills. Solar doesn't get simpler than this!
Your Home, Your System, Your Savings
Experience the pride of ownership with BrightBuy™. The system? Is yours. The savings? Those are yours, too. Plus, you'll build equity in your home, as well. Are you ready for 30+ years of serious long-term savings?
Want to buy your panels for $0 down and still enjoy the full perks of solar ownership? Finance your system through low, fixed monthly payments, competitive rates, and no upfront cost with BrightAdvantage™. As a solar owner, you may also qualify for a 30% federal tax credit and the nation's second-best property tax exemption.5 Energy independence is yours for the taking.
Don't Let the Sun Set on Your Chance to Save
In Fresno, you'll find astounding entertainment, arts, and dining options. As well as an astonishing way to offset some or all the costs you'll pay for electricity over the next 20 years with, which may add up to $36,000 or more!
Forget about "How to go solar in Fresno" and "Solar company near me" web searches. Our solar advisors have everything set to work on your free, personalized quote, so you can start shrinking your bills and giving your wallet the pampering it deserves. 
Local Solar Office
4507 North Selland
Fresno, CA 93722
Phone No: 855-478-6786
Energy Resources
Solar resources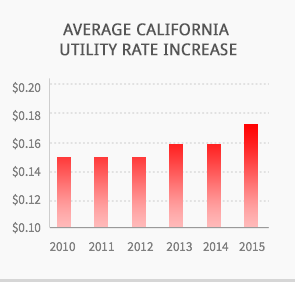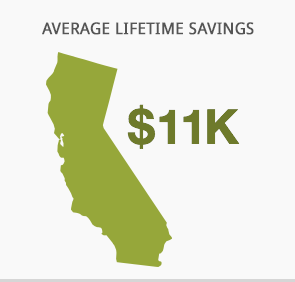 SOLAR SAVINGS ARE BIG
See if you qualify for solar