Inside Orange County, California, lies Lake Forest; a community-turned-city, formerly  known as "El Toro," (a name derived from the Spanish language) which means "the bull." If the adjective "strong" comes to mind, pre- or post-new naming, it definitely suits this city well.
Lake Forest truly lives up to its name by displaying lots of respect for the environment. With 20 public parks, two county parks: Whiting Ranch Regional Wilderness Park & Heritage Hill Historical Park; in addition to vast recreational areas for basketball, golf, equestrian, and boating crazies; it's simply a fantastic place to thrive hand-in-hand with Mother Nature. Just remember, she's not the one making you pay 35% more for electricity vs. other states,1 but the good news behind the skyrocketing-rates conundrum is that the sun really likes it here, and visits this land around 280 times per year.2 So if your pupils dilate when you see more green on the planet and inside your wallet, Sunrun welcomes you to the solar side.
Human-made lakes intertwined with smart-made solar plans
Lake Forest has two lakes that give the city its name, just like we have several solar plans that give your budget and home needs the best fit possible.  
Since 2007, thousands of Sunrun customers have made the choice to electrify their homes with clean, renewable energy; helping Americans save millions of dollars on their energy bills* and represent over 1 GW of clean power resources. Yes, at Sunrun, solar savings tend to become happy dances.
A box to store solar energy and avoid expensive peak rates
Sunrun Brightbox™ is the future of home energy storage, a smart battery capable of powering the electric beings in your home for up 10 hours during an outage. Think of it as a personal bouncer that will eject troublemaking rates from your utility bill.
We're always down with zero down
Want to go solar and save 20% on your electric bill* without having to open your wallet? Then BrightSaveTM Monthly is THE option for you. Our most popular plan comes with an industry-leading service package and a system-performance guarantee**, too. Why? Because you deserve 100% peace of mind.
You want all of the above, but with no monthly installments? BrightSaveTM Prepaid brings you maximum savings by making a one-time upfront payment. Plus, bumper-to-bumper coverage and an edge-to-edge smile come standard with the life of this product.
Ownership comes with shiny privileges
BrightBuy™ will hand you the savings, solar panels, and superb tax credits on a silver platter. This three-course savings meal will be so wholesome for your home; it will even increase its value. Yum!
BrightAdvantage™ gives you the same benefits above without the upfront payment. Pay less, generate clean energy, and keep more money in your pocket. With us, financing always means advancing.  
A brighter future for your wallet — and our planet
Where do you see yourself in the next 20 years? How about doing something that won't cost you $36,000 or more in energy bills? Just get in touch with our solar consultants today, and offset some or all of these costs once and for all. You can use that cash for much better things, don't you agree?   
Sources:
1. https://www.electricitylocal.com/states/california/lake-forest/

2. http://www.bestplaces.net/climate/city/california/lake_forest
*Estimated savings based on a projected annual utility rate increase of 3.16% over the life of the system. Actual savings will vary. Savings depends on several factors, including product type, system production, geography, weather, shade, electricity usage, full utilization of the 30% solar Investment Tax Credit by the system owner, and utility rate structures and rate increases. Analysis based on customers who enrolled with Sunrun between October 15, 2014; and October 15, 2015.
**Sunrun guarantees 95% of the estimated output during the initial term of the agreement for BrightSave Monthly (PPA & Lease) and BrightSave Prepaid (PPA & Lease), and BrightBox (excluding HI). Please see sunrun.com/why-sunrun/your-guarantee for details
Local Solar Office
20512 Crescent Bay Ste 108
Lake Forest, CA 92630
Phone No: 949-438-4717
Solar resources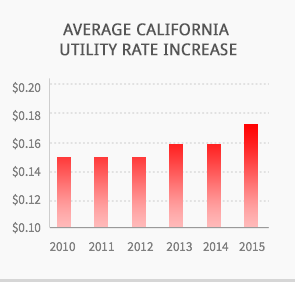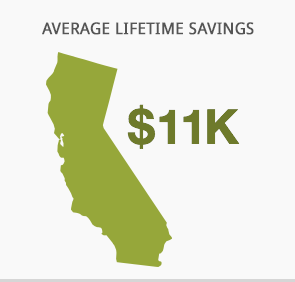 SOLAR SAVINGS ARE BIG
See if you qualify for solar