Solar Tailored to Your Home Energy Needs in Pleasanton, CA with Sunrun
Pleasanton is gorgeous; stunning vineyards, beautiful parks and a picturesque downtown.  This California town is identified as one of the most favorite places to live by a number of high profile publications.1 It's close to San Francisco and Silicon Valley, and it's part of the techno-growth that is spilling over into what is called the Tri-Valley in the East Bay.2
Hotter Weather Means Higher Utility Bills
Pleasanton can also get hot. The city has a Mediterranean climate3 which obviously means high summer temperatures - and climate change and harmful greenhouse gas emissions aren't making things any cooler. As soon as you get over the Bay Bridge and head inland toward Pleasanton the temperatures rise. In other words, people are running their air conditioning in the summer. It's a necessity.
We all know what this means. Large energy bills and rolling blackouts when too many people are using too much energy to cool off their homes. In fact, Californians pay a lot to power up their homes.4  Residents pay 40% more for electricity, on average, than the rest of America.5
Solar Power Can Lower Your Utility Bills & Ensure a Green Future
Pleasanton, CA is doing its part to create a greener planet. City governments all over California understand that residents care very much about the health of our planet, and Pleasanton is no different. The city adopted a Climate Action Plan roughly six years ago to help the State of California fight climate change.6
Going solar can definitely reduce your monthly utility bill. The National Renewable Energy Laboratory (NREL) states that a big benefit of going solar is that you can use it when electricity rates are the most expensive. And that's when people use power the most, after work and at night. To meet the needs of residents during peak hours, utility companies often have to fire up less efficient power plants that have a higher carbon-intensive energy mix.7  With solar? No bad emissions with renewable energy and a lower bill. Who can't get behind that?
Why Wait to Go Solar? Start Saving Today
Sunrun has a strong commitment to creating a healthier planet with power from the sun. Equally important? We want to reduce your utility bill, too. Sunrun has provided hundreds of thousands of residential homeowners across America with rooftop solar and long-term savings with plans that allow you to lock-in at today's energy rates. Why wait to go solar? No more surprises when you open up your utility bill for years to come. 
A Premium Home Solar Battery Storage Service for Pleasanton, CA
With our Brightbox™ solar battery storage option; Pleasanton residents can use the energy they need, when they need it, and not pay extra during peak hours. When your solar panels generate excess electricity during the day, our Brightbox battery stores this extra energy to use when you get home from work, during suppertime or when the sun goes down. Basically, turn that air conditioner on when you want to. You are in control.
Our LG Chem lithium-ion battery keeps your house humming when things go dark -  kicking in for up to ten hours. Rolling blackouts are a thing of the past when you go with Brightbox. And when the sun shines again, it simply recharges your battery to full capacity.
There has been a ton of research lately that emphasizes the value of solar panels plus battery storage, providing real value for residential solar systems and real savings in a variety of utility rate structures.8
Financial Plans That Are Right for You
Here at Sunrun we offer some of the most popular solar financing options for California residents. With BrightSave™ Monthly you can started for as little as 0% down and start saving almost immediately. Protect yourself from rising utility costs. And no high, upfront costs for panels, equipment and installation.
If you go big with our power purchase agreement, BrightSave™ Prepaid, you save more with a simple, one-time upfront payment that locks in 20 years of worry-free electricity.
Solar Ownership Has Its Rewards
There are no monthly payments when you purchase your own system with BrightBuy™. Just clean energy, a smaller electric bill and great energy savings. And don't forget about California's tax credits and rebates for solar ownership,9 too. You'll probably do a bit of your own research about the benefits of solar ownership, but our Sunrun advisors will also walk you through available incentives in your area.
Or try BrightAdvantage™ if you don't have the upfront money to own. Finance your solar system with fixed monthly payments, a competitive interest rate and no upfront cost. Keep the same tax credits as ownership and build equity in your home at the same time.10  Anther win-win.
Create More Fresh Air in Pleasanton, CA with Sunrun Solar
We want to help beautiful cities across America stay beautiful. Sunrun is proud to offer a renewable energy through power from the sun to push our planet down a healthier path. And we've helped residential homeowners save hundreds of millions at a time of rising energy prices. We like that, too.  
We'd love to talk solar with you. Get a complimentary solar quote that is specific to your energy needs. Contact us today.
Sunrun Cities
Energy Resources
Solar resources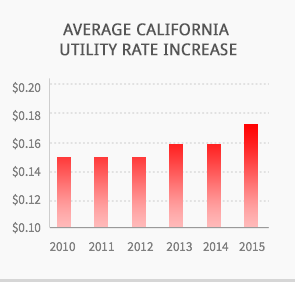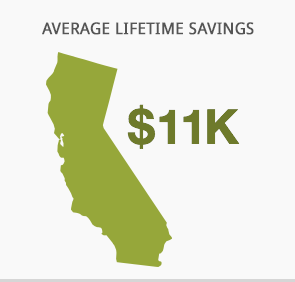 SOLAR SAVINGS ARE BIG
See if you qualify
Go solar in 3 easy steps