Why is it that every time we do a job out in San Ramon, we find it so hard to leave? Maybe it's the wide open spaces; or perhaps it's the lush vineyards; or maybe it's simply the fact that we're just really good at helping San Ramon homeowners save with solar panels.
And while it's indisputable that San Ramon itself is fantastic, when it comes to solar panels, the city is darn near perfect. Thanks in part to all of that open space, San Ramon is literally basking in the sun – averaging roughly 256 sunny days a year1; which is why there's never been a better time to make the switch to solar.
Solar savings and greater peace of mind
Fun fact, Sunrun is based in San Francisco, which means we know the ins and outs of the area. More importantly, we know how to help you maximize your solar savings out there in San Ramon. Since 2007, thousands of Sunrun customers have chosen to electrify their homes with clean, renewable energy; helping save millions on their energy bills*, and we like to think we're just getting started. That's why we offer plans and products to fit just about any budget or lifestyle:
Battery storage meets solar savings with Sunrun BrightboxTM
With Sunrun BrightboxTM, we've managed to combine powerful battery storage with reliable solar savings. BrightboxTM allows you to store excess power generated by your solar panels for when you need it most. When electricity rates spike in the evenings or the sun begins to set, BrightboxTM can be used to limit the amount of energy you need to pull from the grid. Even better, in the event of an emergency or power outage, BrightboxTM is powerful enough to ensure you still have running lights or an outlet in which to charge your devices.
Pay for the power, not the panels
Did you know it's possible to go solar in San Ramon for as little as $0 down, and still save 20% or more on your electricity costs*? When you lease panels through our BrightSaveTM Monthly program, you'll receive a solar setup customized to your home and needs. We'll handle installation, and even provide monitoring and maintenance for the next 20 years. In return, you pay a low monthly rate for the power your panels produce.
If you want to really lock in long-term savings, however, our BrightSaveTM Prepaid plan allows you to prepay for 20 years of electricity at today's rates, and in return protect yourself from rising utility rates.
Own your panels and your savings
If you're interested in owning solar panels of your own (and given all the perks, who wouldn't be?), we've got you covered. With our BrightBuyTM plan, you make a one-time upfront payment, and we'll customize a system to your exact specifications. We'll still take care of installation, and even protect your roof with our industry-leading warranty while we're at it. If you want to spread out the cost of ownership, our BrightAdvantageTM plan can provide you with a solar loan and simply monthly payments, all with no hidden costs or provisions. Either way you go, you'll be eligible for some great perks, including a federal tax credit worth up to 30% of the cost of your system.
Start saving, today
Find out what makes San Ramon so perfect for solar panels. To see how much you could save, call 888-GO-SOLAR for a free quote.
Sources:
1. http://www.bestplaces.net/climate/city/california/san_ramon
* Estimated savings based on a projected annual utility rate increase of 3.16% over the life of the system. Actual savings will vary. Savings depends on several factors, including product type, system production, geography, weather, shade, electricity usage, full utilization of the 30% solar Investment Tax Credit by the system owner, and utility rate structures and rate increases. Analysis based on customers who enrolled with Sunrun between October 15, 2014 and October 15, 2015.
Local Solar Office
2010 Crow Canyon Pl #100
San Ramon, CA
Phone No: 855-466-1337
Energy Resources
Solar resources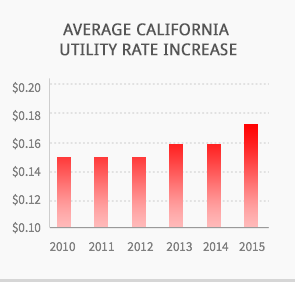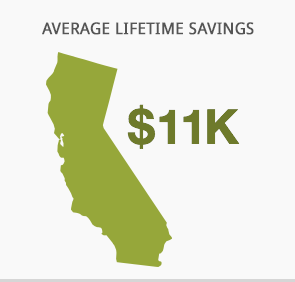 SOLAR SAVINGS ARE BIG
See if you qualify for solar