Santa Barbara is a city on the Central California coast known for its Spanish architecture, dramatic Santa-Ynez-Mountains backdrop, and pristine beaches.
A place that's adored by the sun. How much? Well, its Mediterranean climate and picturesque coastline have made it earn the nickname of "The American Riviera." So with 283 days of sunshine per year1 going solar here is a complete no-brainer; unless you're someone who wants to continue paying almost 35% more for electricity vs. other states.2 But utility-bill torture is not your thing, is it?
More Vitamin D = more savings with our solar plans
Many folks in Santa Barbara choose beach volleyball, stand-up paddle-boarding or running to catch the sun's rays; and with Sunrun's solar plans, your wallet will catch the sun's savings. Regardless if you purchase, finance or lease your solar panels; our team will create a custom-made system to meet the exact needs of your home and lifestyle.
Since 2007, thousands of Sunrun customers have made the choice to electrify their homes with clean, renewable energy; helping Americans save millions of dollars on their energy bills.*3 Why? Because for us, taking care of the planet also means taking care of your wallet.
Sorry, but what's an outage?
Sunrun Brightbox™ is a smart battery capable of making your devices forget about what outages are for up to 10 hours, and that uses Time of Use to ensure you continue saving money as rates change during the day. Welcome to the future of home energy storage!
Santa Barbara introduced Mexican avocado trees to the U.S. Sunrun introduces you to a $0-down solar plan.
In 1871, Judge R.B. Ord brought to the U.S. those versatile, nutritious, and creamy avocados that many people love. Now with BrightSaveTM Monthly, you can be the Judge R.B. Ord of solar for your home to save 20% on your total electricity costs.*
with no money down. We'll even handle the monitoring and maintenance for the next 20 years. A plan so cheap, we're practically giving it away.
Or if you prefer to pay upfront, then BrightSaveTM Prepaid will work wonders for you. With this plan, maximum savings and 100% peace of mind are a given, because you'd be prepaying Sunrun. Plus, you'll also receive bumper-to-bumper coverage for the life of the product.
Become the master of your solar universe
Saving with solar is majestic with BrightBuy™, just as the federal tax credits and the property value boost. See, our solar panels were designed to last 30 years or more, so you'll experience some serious long-term savings.
Or if you prefer to take the financing route, there's always BrightAdvantage™. With this plan; low, fixed monthly payments; competitive rates; and all the benefits of full-ownership will stay with you. Do you know the phrase, "You can't get something for nothing?" Well, we're happy to say we've proven it wrong.
Life — and solar savings — here are as wonderful as they seem
Living in Santa Barbara is wholesome for you; and with solar, now this will apply for your home savings, too. Just choose Sunrun to offset part or all of the costs you could be paying for electricity over the next 20 years; which can add up to $36,000 or more. Our solar consultants are ready to work on your free, customized quote; so you can get your hands on a delicious slice of California's solar-savings pie.
Sources:
1. https://www.electricitylocal.com/states/california/santa-barbara/

2. https://www.bestplaces.net/climate/city/california/santa_barbara

3. https://www.msn.com/en-us/money/companies/sunruns-run-ceo-lynn-jurich-on...
*Estimated savings based on a projected annual utility rate increase of 3.16% over the life of the system. Actual savings will vary. Savings depends on several factors, including product type, system production, geography, weather, shade, electricity usage, full utilization of the 30% solar Investment Tax Credit by the system owner, and utility rate structures and rate increases. Analysis based on customers who enrolled with Sunrun between October 15, 2014; and October 15, 2015.
Sunrun Cities
Energy Resources
Solar resources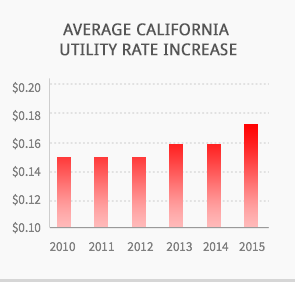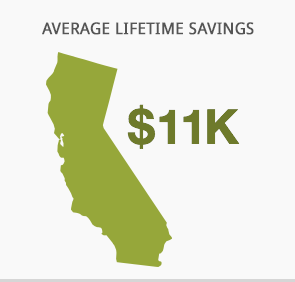 SOLAR SAVINGS ARE BIG
See if you qualify
Go solar in 3 easy steps