Solvang is lodged in the Santa Ynez Valley; a Central California city famously known for its Danish-style architecture, beautiful vineyards, boutique shopping, authentic cuisine, and eye-stimulating art.
This land also sports over 700 bike trails, a spectacular countryside, and an average of 287 sunny days per year.1 The first two are wholesome for your body and soul, but the latter can be wholesome for your savings when you go solar with Sunrun. See, the average electricity rate here is almost 32% higher vs. other states2, and something tells us you'd prefer to use that cash for other things, right?
Saving money with Sunrun's solar plans is as authentic as the Old Mission Santa Ines.
Some folks say the Old Mission Santa Ines is a hidden treasure in Solvang, and we agree. And with Sunrun's solar plans you'll also find a treasure — for your savings. Regardless if you purchase, lease or finance your solar panels; all our options can be tailored to match your budget and home needs.
Since 2007, thousands of Sunrun customers have made the choice to electrify their homes with clean, renewable energy; helping Americans save millions of dollars on their energy bills*, while generating more than 2.4 billion kWh of clean energy.3
Rusack Vineyards' wines: Yes. Outage-related whines: Never.
Sunrun Brightbox™ is a smart battery able to keep your devices alive for up to 10 hours during an outage. Plus, it uses Time of Use to ensure you continue saving money as rates change during the day. Yes, the future of home energy storage is here!
Paula's Pancake house is the home of the Danish pancake, and Sunrun is the home of the $0-down solar plan.
Sink your piggy bank's teeth into the delicious savings of BrightSaveTM Monthly. This plan will help you reduce your utility bill by 20%* while giving you free maintenance and monitoring for 20 years.
Or if you prefer to indulge in the prepay way, BrightSaveTM Prepaid is as sweet as it comes. This plan offers you maximum savings and 100% peace of mind by making a one-time upfront payment, which also includes a bumper-to-bumper coverage for the life of the product.
If Hans Christian Andersen has his own park, you can have your own solar system.
With BrightBuy™, owning solar panels means that you, the system, the savings, and the federal tax credits will live happily ever after. Unless not having to worry about rising energy costs, hidden fees or surprise hikes on your electric bill means something different to you, of course.
Or if you want to start your solar-owner story with no money down, there's also BrightAdvantage™. A plan with the same benefits above via financing with low, fixed monthly payments; and competitive rates.
Sunny day after sunny day. Savings day after savings day.
It's always sunny in Solvang; meaning that if you go solar — you can avoid spending $36,000 or more in electricity over the next 20 years. And you guessed correctly; our solar consultants are ready to find the best solar solution for your unique needs; so it might be a good idea to start planning what to do with all the cash you'll be saving with Sunrun.  
Sources:
1. https://www.electricitylocal.com/states/california/solvang/

2. https://www.bestplaces.net/climate/city/california/solvang

3. https://www.greentechmedia.com/articles/read/sunrun-home-solar-installer...
*Estimated savings based on a projected annual utility rate increase of 3.16% over the life of the system. Actual savings will vary. Savings depends on several factors, including product type, system production, geography, weather, shade, electricity usage, full utilization of the 30% solar Investment Tax Credit by the system owner, and utility rate structures and rate increases. Analysis based on customers who enrolled with Sunrun between October 15, 2014; and October 15, 2015.
Sunrun Cities
Energy Resources
Solar resources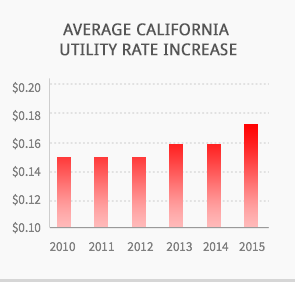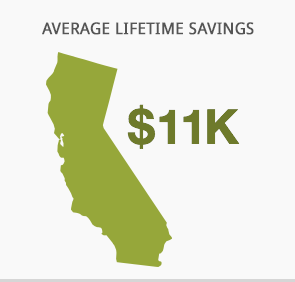 SOLAR SAVINGS ARE BIG
See if you qualify
Go solar in 3 easy steps