Solar Offers Peace of Mind for Ventura County Homeowners
On average, there are 272 sunny days per year in Ventura, California;1 which can give you more than enough power to start shrinking your bill and padding your wallet once you take the solar leap with a company like Sunrun. A move that can help you save thousands of dollars on electricity and put a stop to those utility bills almost 30% higher vs. what homeowners pay in other states.2
Step Up Your Savings & Eco-mindedness with One of Sunrun's Solar Plans
At Sunrun, we strive to make solar accessible to everyone. That's why we offer you different ways to buy, finance, prepay or lease your new solar panels; and regardless of how you choose to start your solar-savings journey, rest easy knowing that your solar plan will give you reliable energy for years to come.
Since 2007, hundreds of thousands of Sunrun customers have chosen to electrify their homes with clean, renewable energy; helping Americans save hundreds of millions of dollars on their energy bills*, and offset more than 1.7 million metric tons of carbon dioxide.3 Who knew being eco-minded could pay so well?
Take Advantage Solar Incentives and Tax Credits in Ventura
On top of all the savings you'll generate from your roof, California residents are eligible for local, state and federal solar benefits, such as cash rebates, PV installation paid through property taxes, the federal solar tax credit, and net metering.4 Going solar in the Golden State will really make your home shine.  
Say Goodbye to California Power Outages & Time of Use Rates with BrightboxTM Solar Battery Storage
Sunrun Brightbox™ is a holistic service that comes with a home battery unit, charged by your solar panels, able to keep your devices running for up to 10 hours if the power goes out**. Plus, it utilizes Time of Use to ensure you continue saving even as electricity rates change during the day. It's the future of home battery backup.
Go Solar for Little to $0 Down
Start saving 20% on your monthly electricity costs* with BrightSaveTM Monthly for as little as $0 down. And if you've got time leftover, we'd be happy to celebrate with you, because when you lease solar through Sunrun, you'll receive all the perks of a professionally managed and maintained system, along with predictable rates for 25 years. Something definitely worth celebrating!
Or, if you want to lease your solar panels and pay your electric needs upfront to maximize your savings, we have BrightSaveTM Prepaid. With this plan, a simple, one-time upfront payment will lock you to 20 years of electricity at today's prices. In short, it's solar made simple.
Own A System & Be Living Proof of A Property-Value Boost
BrightBuy™ makes your electricity rates go down, and your home's value go up; while receiving a 30% tax break of your solar panels cost. Enjoy clean, renewable energy without having to worry about rising energy costs, hidden fees, or surprise hikes on your bill; and own your system and your savings for life.
Or how does getting started in solar ownership with low, fixed monthly payments; competitive rates; and $0 upfront cost sound? Like you hold the advantage, right? Precisely why we named this plan BrightAdvantage™. And to be clear, the federal tax credit and the home equity building are also included if you choose to finance your solar panels with this plan.
With Solar Energy You Can Secure Savings for Many Years to Come
So if you want to send your high electricity bills to colder waters, just contact our solar advisors to get your free, customized quote today. Don't let the sun set on your chance to save. See if you qualify today.
Local Solar Office
5777 Olivas Park Dr, Ste. O
Ventura, CA 93003
Phone No: 805-396-5948
Energy Resources
Solar resources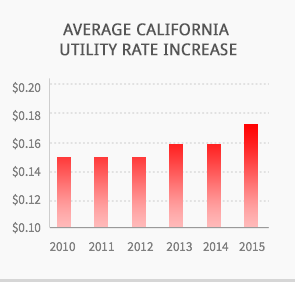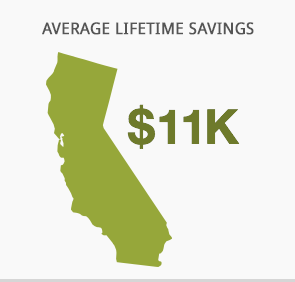 SOLAR SAVINGS ARE BIG
See if you qualify
Go solar in 3 easy steps